Cardo Freecom 4+ and Cardo PACKTALK Bold
Cardo Systems was founded in 2003 in the USA, and is a leader in the production of wireless Bluetooth and DMC communication systems made for motorcycle helmets and other head protection helmets. Jamie Cheek, the VP of sales in North America talks with us about the Packtalk Bold and the Freecom 4+.
Jamie Cheek: VP, Sales North America at Cardo Systems
Website: http://www.cardosystems.com/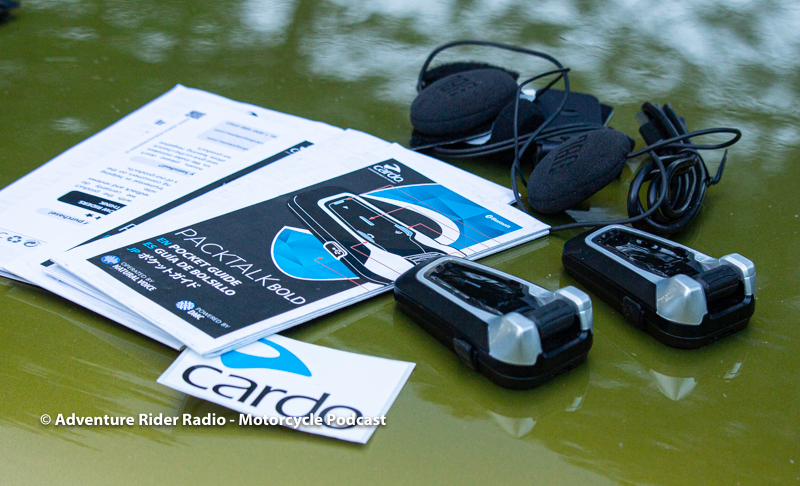 T.J. Tennent - Riding on the Dark Side - Using Car Tires on Motorcycles
Some riders are so frustrated by the lack of miles they get from motorcycle tires that they have started to mount car tires in place of a proper motorcycle tire. Proponents of doing this often rave about the upsides - particularly many more miles from inexpensive car tires and many claim no downsides at all. There are some websites and forums dedicated to this practice that have even coined a phrase for doing it - they call it - riding on the dark side.
The question is just what are the real trade-offs in riding on the dark side and what if any are the dangers for trading off your speciality designed motorcycle tires for the ubiquitous and often inexpensive car rubber?
T.J. Tennent is one of the worlds foremost experts on motorcycle tires and on this episode Norris (T.J.) talks about riding on the Dark Side from a scientific, analytical and legal standpoint. As with most things there is far more to this than meets the eye.
About T. J. Tennent: A former road racer and Vice-President of Engineering at Bridgestone Firestone, T.J. Tennent is a global motorcycle tire expert who ran Bridgestone Racing. He recently developed and tested the Bridgestone H50 tire for Harley Davidson and is a chief motorcycle rider coach for the Motorcycle Safety Foundation.
T.J Tennent now heads up Tennent and Associates, a global forensics firm specializing in tire failure analysis, law enforcement tire failure analysis training and fleet training, including motorcycle tires.

Email T.J: thetyreguy [at] yahoo.com
MUSIC CREDITS:

Title: RockIntro1
Title: PLANTATION
Artist: Jason Shaw
AUDIONAUTIX.COM
Title: Everyone's Here
Title: No Skateboarding
Title: Phazed and Infused
Title: Satellites
Title: Greasy Wheels
Artist: house