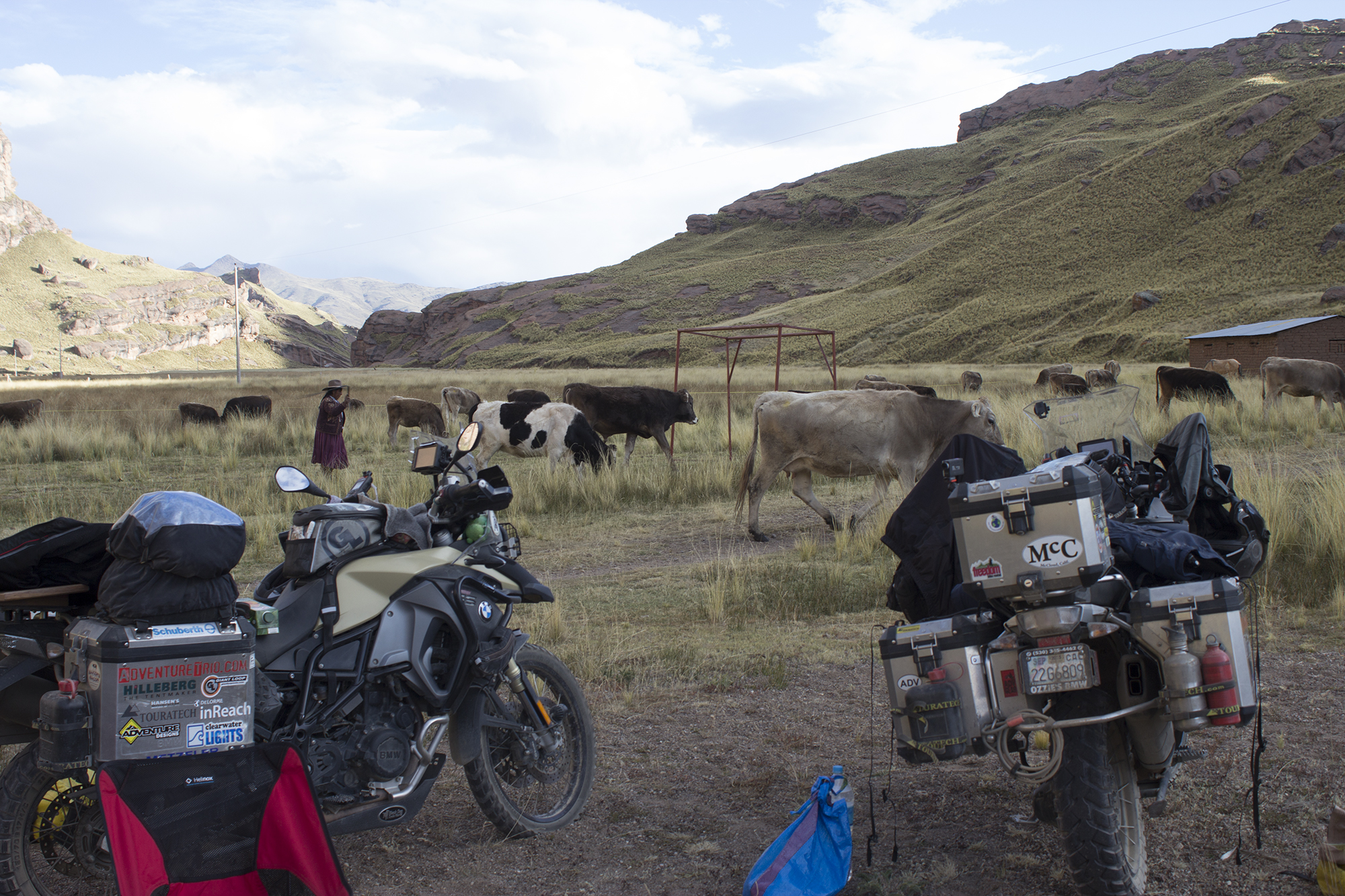 There's a saying that it isn't what you do in life that you will regret, it's what you don't do. With that thought in mind, the Borden family made a decision to go on a motorcycle adventure as a family. And once they made the decision, they knew there was no turning back.
A trip with the scope of the one they chose to do can be a scary thing, what with having to leave your home, friends, extended family, jobs and everything you know that has become the norm. And then there are the fear mongers, instilling in us all the bad and negative things that 'could' happen to us while we explore new territories. And the people who care for us that will worry while we're gone. And on the other end of the scale are those who encourage us, tell us it's the best thing we will ever do, that there is so much to do and experience in the world, and that it will change our lives forever.

In 2014, the Bordens left on their adventure, and they spent 15 months travelling through Mexico, Central and South America. Terry, Sandy and Jack share their experiences and stories which inspire and reassure us that this kind of trip will influence you incredibly, change your life and the way you think, for the better.
Website: www.adventuretrio.com
Facebook: https://www.facebook.com/pages/wwwAdventureTriocom/107613740630
ARR is Brought to You By:
Max BMW Motorcycles
Shop our Online Store featuring parts diagrams for every BMW model. Ordering parts and accessories has never been easier. Choose your bike, look at the diagrams and place your order. We have over 45,000 parts in-stock and our Parts Express team processes and ships orders six days a week via UPS, FedEx and USPS.
www.maxbmw.com
BestRest Products
Home of the CyclePump Tire Inflator, TireIron BeadBrakR, EZAir Tire Gauge, and other adventure motorcycle gear.
When you're on the road you'll want a compact and reliable method of tire inflation. The CyclePump runs off your bike's electrical system and it'll fill a flat tire in less than 3 minutes. It's made in the USA and it comes with a 5-year warranty.
BestRest also makes tire changing and tire repair kits that are small enough to fit in your saddlebag.
The crew at BestRest are adventure riders themselves, so they know what you'll need when you're exploring the world.
www.CyclePump.com
Aerostich
The best way to ride more is to make riding your easiest, fastest way to get from A to B…simple everyday commuting and errands, long-distance adventure riding, or whatever. For 33 years Aerostich has been designing, making and selling equipment that makes riding anywhere, in all-weather – easier, safer, more comfortable and more fun. No other riders' gear offers the proven protection, precise fit or lifelong value of an Aerostich. Prove it to yourself with the Ride-More Guarantee. If you try any Aerostich one piece R-3 or Roadcrafter Classic suit for one month, and are not riding more than you did before receiving it, send it back and you will receive a full refund, no questions asked. For complete details and to view all of the available equipment for riders, and for a 10% discount on your first Aerostich purchase, or free shipping on the next order for existing customers, visit www.aerostich.com/arr.
Green Chile Adventure Gear
Offering American made heavy-duty, innovative motorcycle luggage systems for all types of motorcycles. Tested in extreme weather conditions and terrain to withstand any abuse you can throw at it on your adventure rides.
To complement riders' needs they are also the exclusive USA distributor of Outback Motortek, a Canadian company specializing in adventure and touring motorcycle protective accessories. Outback Motortek offers ultimate and essential protection for your adventure bike. These accessories could be your best investment to save you from replacing your damaged bike with the ever-expensive factory parts. Available at www.GreenChileAdv.com.