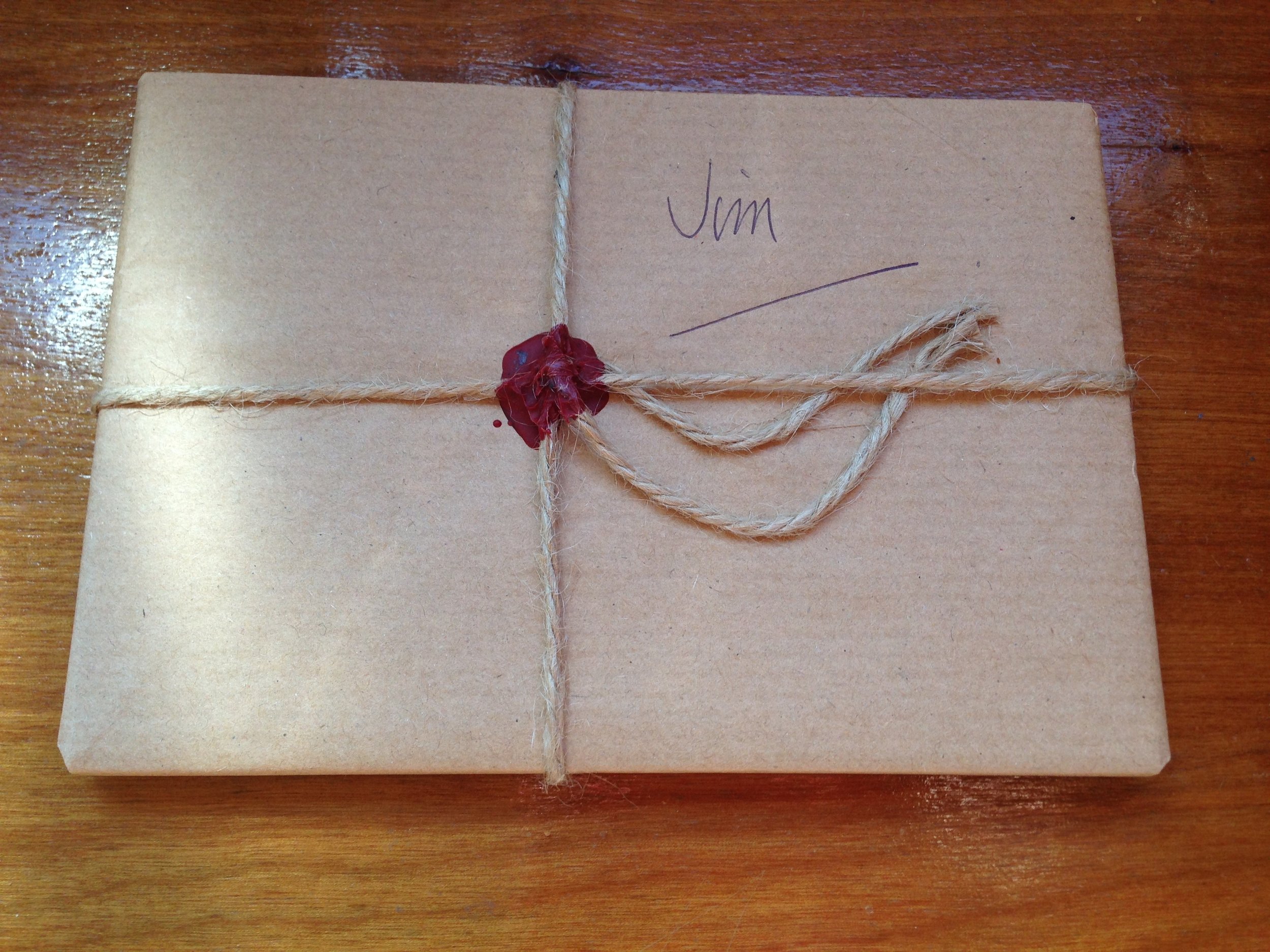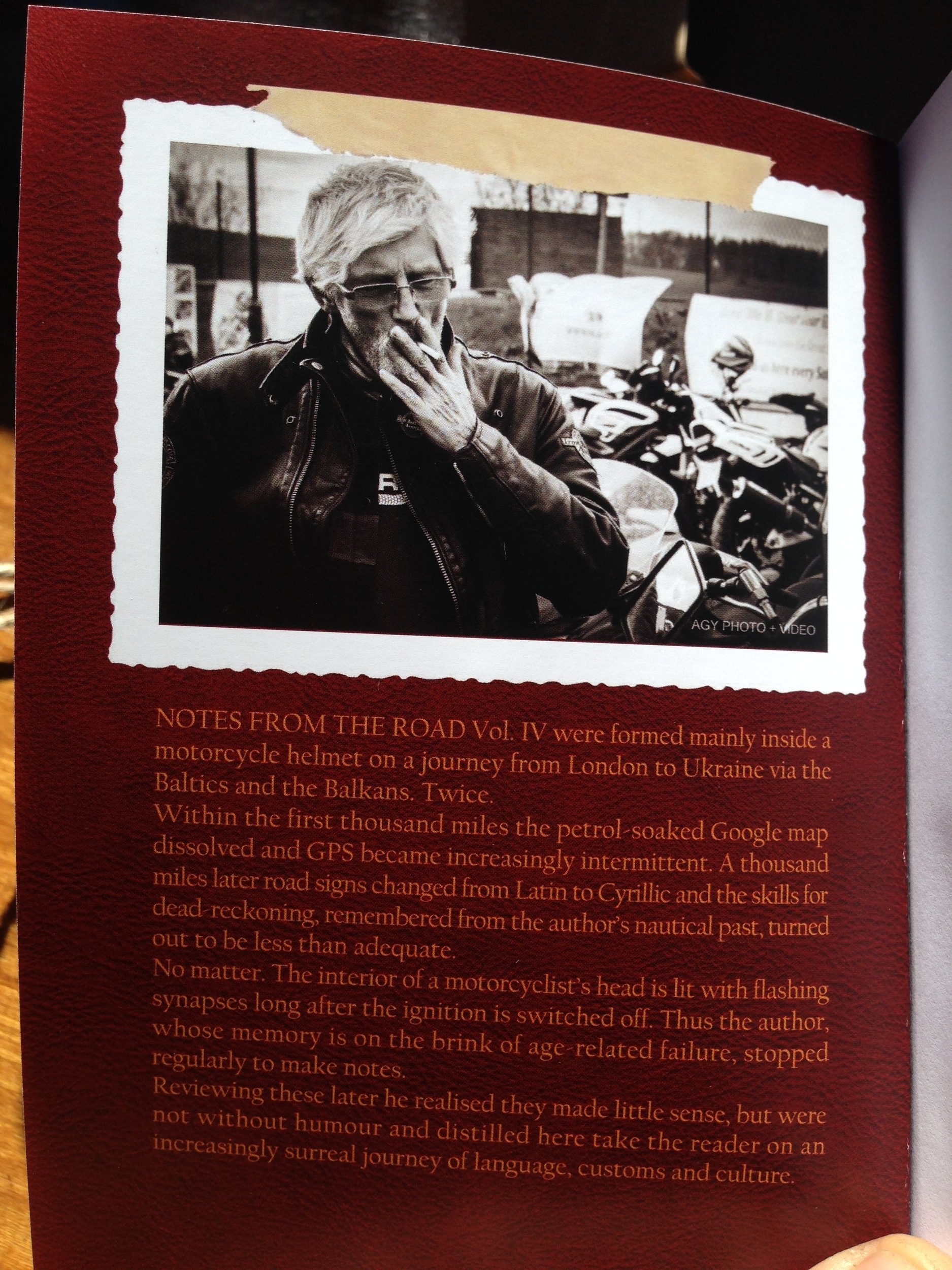 Derek Mansfield - Notes From the Road Vol. IV
This book arrived, quite unexpectedly in our mail box a few months ago. We pondered the paper wrapping and wax seal and thought of what it might be. On opening, we discovered Derek Mansfield's book, Notes From the Road Vol. IV. It's a unique book about a journey across west, central and eastern Europe, describing the details and experiences in those places where Derek travelled, and not just the place itself. Derek's use of words and descriptions are like the thoughts that run through our heads, but we never utter. And when you read them, you are exactly where he wants you to be.
http://derekmansfield.com/derek-mansfield-s-notes-from-the-road-vol-iv/
Motorcycle Chains
Mike Hager from Regina USA and Robert Palmer from D.I.D Racing Chain discuss with Jim Martin, ARR host, the technicalities of motorcycle chains. Some of the topics they cover are what do the numbers mean and what's the difference between an o-ring chain and x-ring chain.
Mike Hager
Regina Chain USA
http://www.regina.it/
http://www.reginachain.it/
Robert Palmer
D.I.D Racing Chain
http://www.didchain.com/
ARR is Brought to You By:
Max BMW Motorcycles
Shop our Online Store featuring parts diagrams for every BMW model. Ordering parts and accessories has never been easier. Choose your bike, look at the diagrams and place your order. We have over 45,000 parts in-stock and our Parts Express team processes and ships orders six days a week via UPS, FedEx and USPS.
www.maxbmw.com
BestRest Products
Home of the CyclePump Tire Inflator, TireIron BeadBrakR, EZAir Tire Gauge, and other adventure motorcycle gear.
When you're on the road you'll want a compact and reliable method of tire inflation. The CyclePump runs off your bike's electrical system and it'll fill a flat tire in less than 3 minutes. It's made in the USA and it comes with a 5-year warranty.
BestRest also makes tire changing and tire repair kits that are small enough to fit in your saddlebag.
The crew at BestRest are adventure riders themselves, so they know what you'll need when you're exploring the world.
www.CyclePump.com
Aerostich
The best way to ride more is to make riding your easiest, fastest way to get from A to B…simple everyday commuting and errands, long-distance adventure riding, or whatever. For 33 years Aerostich has been designing, making and selling equipment that makes riding anywhere, in all-weather – easier, safer, more comfortable and more fun. No other riders' gear offers the proven protection, precise fit or lifelong value of an Aerostich. Prove it to yourself with the Ride-More Guarantee. If you try any Aerostich one piece R-3 or Roadcrafter Classic suit for one month, and are not riding more than you did before receiving it, send it back and you will receive a full refund, no questions asked. For complete details and to view all of the available equipment for riders, and for a 10% discount on your first Aerostich purchase, or free shipping on the next order for existing customers, visit www.aerostich.com/arr.
Green Chile Adventure Gear
Offering American made heavy-duty, innovative motorcycle luggage systems for all types of motorcycles. Tested in extreme weather conditions and terrain to withstand any abuse you can throw at it on your adventure rides.
To complement riders' needs they are also the exclusive USA distributor of Outback Motortek, a Canadian company specializing in adventure and touring motorcycle protective accessories. Outback Motortek offers ultimate and essential protection for your adventure bike. These accessories could be your best investment to save you from replacing your damaged bike with the ever-expensive factory parts. Available at www.GreenChileAdv.com.
Camel ADV Products
The ultra durable Camel Tank, is an auxiliary gas tank which gives more fuel range, extending the hours you can stay out and ride.They're easy to install, and require no pumps or priming. They add 6 to 7 litres of extra fuel capacity and don't use up any space normally used for other applications. There's no drilling of your stock fuel tank, and the Camel Tank keeps the fuel low and close to the bike's centre-line, emptying the fuel from the Camel Tank first using an automatic transfer vacuum. The convenient installation keeps the fuel low and close to the bike's centre line. Most models of the Camel Tank are compatible with several pannier systems.
Kits available for: BMW F700/800GS, R1200GS, KTM 1190, Honda CRF250L, Africa Twin (coming soon), Yamaha WR250R. Shipping world wide. Visit www.camel-adv.com to order.