Two years ago we had Lisa Morris and Jason Spafford, Two Wheeled Nomad, on ARR. At the time Lisa was a newbie to riding, and the trip was just in the beginning stages. Recently, Jim talked with Lisa and Jason about what they've been up to as they plan the next leg of their adventure. Where are they headed to and is there any end in sight to their moto adventure?

And on the heels of the grand opening of the Royal Enfield North America headquarters and first flagship showroom opening, Jim had the opportunity to discuss the future of the Royal Enfield motorcycle with Siddartha Lal, CEO of Royal Enfield and Rod Copes, President of Royal Enfield North America. Will an adventure bike be coming to North America?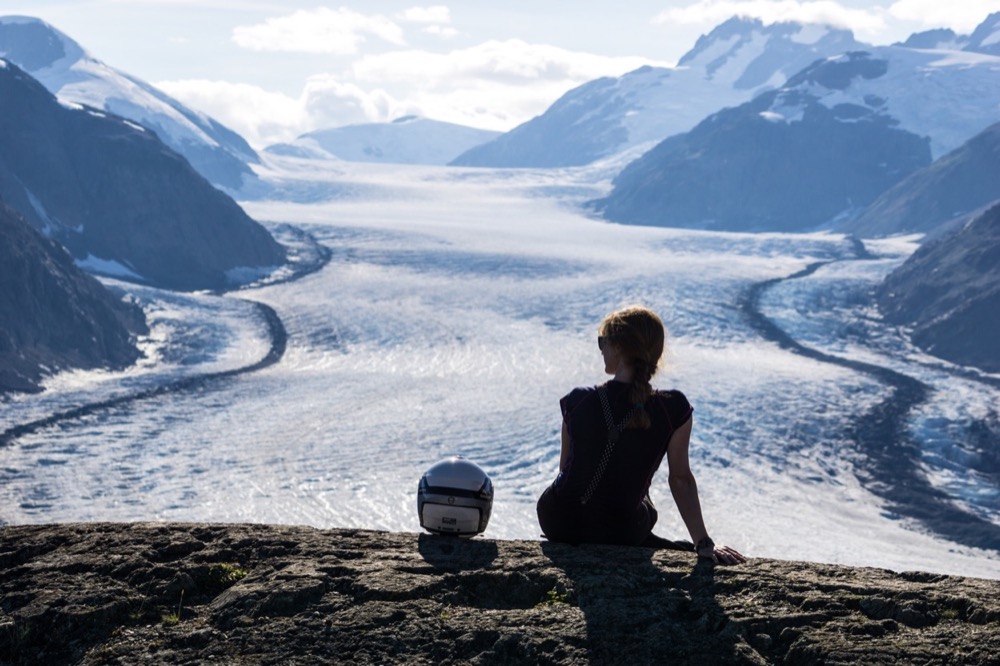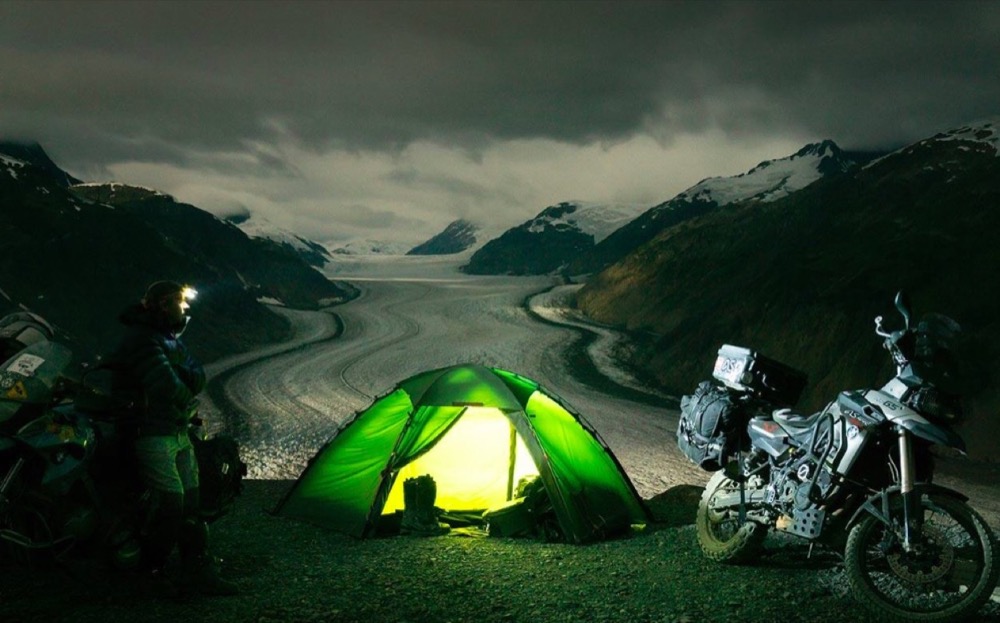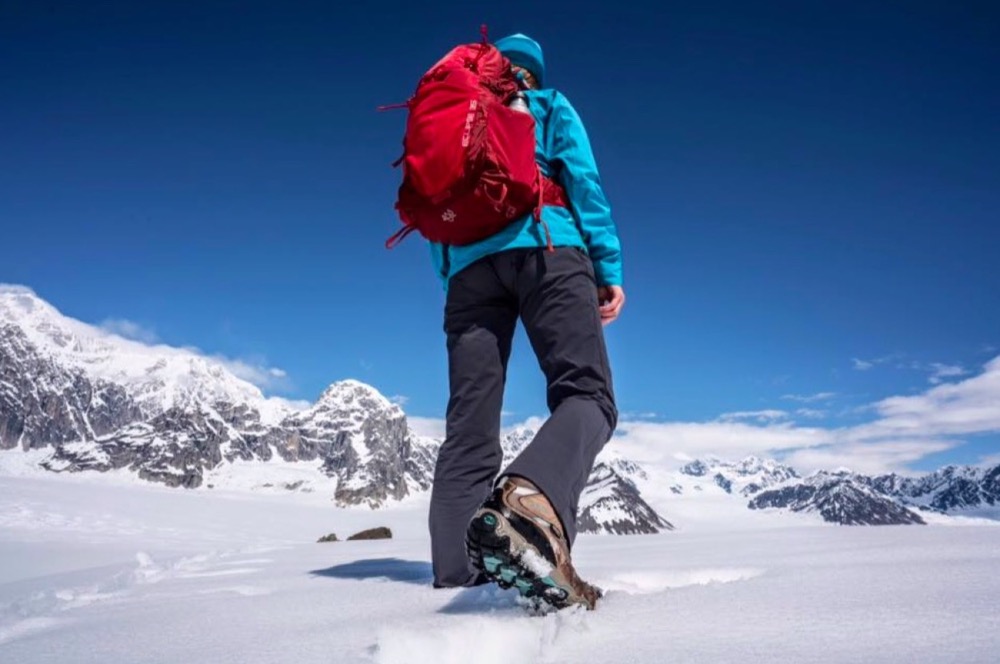 Two Wheeled Nomad - Lisa Morris & Jason Spafford
Two years on the road, and still going strong, Lisa and Jason talk about their adventures and future plans. Lisa is a travel writer and Jason is an adventure photographer, both freelancing on the road to help keep up their nomadic lifestyle.
Website: https://twowheelednomad.com/
Facebook: https://www.facebook.com/twowheelednomad/
Royal Enfield - Siddartha Lal & Rod Copes
* From Royal Enfield News Release: Milwaukee, Wis. (Sept. 12, 2016)

Royal Enfield North America Cruises Into Milwaukee With the Opening of North American Headquarters and First Flagship Showroom
Oldest Motorcycle Brand in Continuous Production Focuses Efforts in North America

It was a historic day for Royal Enfield, the fastest-growing motorcycle brand in the world, as it marked the opening of its first flagship dealer experience in Milwaukee, the heart of the North American motorcycle community.

Royal Enfield CEO Siddhartha Lal and Rod Copes, president of Royal Enfield North America, addressed the crowd, including VIPs and dignitaries, at the grand opening event this past weekend.
"Royal Enfield is focused on delivering a 'Pure Motorcycling' experience to consumers. Our motorcycles are classically styled, simple, evocative and fun to ride. Royal Enfield creates a unique experience for riders that is approachable and unintimidating," Copes said at the press conference. "This is the brand's first stand-alone showroom location in the U.S., which brings to life the 115-year heritage of Royal Enfield – a history we're very proud of."
The company has also selected Milwaukee as the location of its headquarters and currently employs a staff of 20.
"Myself and the rest of the Royal Enfield global leadership are committed to the North American region," Lal said. "Since 2010, we have increased production from 50,000 units to 500,000 units globally, and we are expected to produce 675,000 by the end of this fiscal year. North America is key to the contribution of that global growth."
Royal Enfield North America will be continuing the brand's storied history with the unveiling of its North American model lineup, featuring single-cylinder engines currently up to 535 cc. Available models at the 226 N. Water St. showroom include:
The Classic 500 – timeless colors and classic styling ideal for exploring a city or cruising a country road.
 
The Continental GT – a light and nimble motorcycle that boasts an aggressive riding position for an exhilarating ride.
 
The Bullet 500 – in production for seven decades with its unmistakable appearance and distinctive exhaust note, this model delivers a classic, vivid sensory experience on every ride.
To learn more about Royal Enfield North America or to inquire about joining the dealer network, please click here.

About Royal Enfield:
The oldest motorcycle brand in continuous production, Royal Enfield made its first motorcycle in 1901. A division of Eicher Motors Limited, Royal Enfield has created the mid-size motorcycle segment in India with its unique and distinctive modern classic motorcycles. With its new manufacturing base in Chennai, India, Royal Enfield has been able to grow its production rapidly against a surge in demand for its motorcycles. With more than 50 percent growth every year for the last five years, Royal Enfield is fast becoming a very important player in the global mid-size motorcycle market and is working toward reinventing this space with motorcycles that are evocative and engaging and great fun to ride.

Royal Enfield exports to over 50 countries across the world including the USA, UK, several European and Latin American countries, as well as the Middle East and Southeast Asia. Royal Enfield also organizes and supports many motorcycling events and rides globally, more prominently the Rider Mania – an annual gathering of Royal Enfield riders from all over the world at the lovely beaches of Goa – and the Himalayan Odyssey, the most arduous motorcycle ride over some of the toughest roads and highest mountain passes in the Himalayas. Royal Enfield also conducts the popular "One Ride," where people around the world ride out on their motorcycles on the first Sunday of April.
To learn more, visit www.royalenfield.com/USA, www.instagram.com/
royalenfield_na/ or www.facebook.com/RoyalEnfieldNorthAmerica/.
ARR is Brought to You By:
Max BMW Motorcycles
Shop our Online Store featuring parts diagrams for every BMW model. Ordering parts and accessories has never been easier. Choose your bike, look at the diagrams and place your order. We have over 45,000 parts in-stock and our Parts Express team processes and ships orders six days a week via UPS, FedEx and USPS.
www.maxbmw.com
BestRest Products
Home of the CyclePump Tire Inflator, TireIron BeadBrakR, EZAir Tire Gauge, and other adventure motorcycle gear.
When you're on the road you'll want a compact and reliable method of tire inflation. The CyclePump runs off your bike's electrical system and it'll fill a flat tire in less than 3 minutes. It's made in the USA and it comes with a 5-year warranty.
BestRest also makes tire changing and tire repair kits that are small enough to fit in your saddlebag.
The crew at BestRest are adventure riders themselves, so they know what you'll need when you're exploring the world.
www.CyclePump.com
Aerostich
The best way to ride more is to make riding your easiest, fastest way to get from A to B…simple everyday commuting and errands, long-distance adventure riding, or whatever. For 33 years Aerostich has been designing, making and selling equipment that makes riding anywhere, in all-weather – easier, safer, more comfortable and more fun. No other riders' gear offers the proven protection, precise fit or lifelong value of an Aerostich. Prove it to yourself with the Ride-More Guarantee. If you try any Aerostich one piece R-3 or Roadcrafter Classic suit for one month, and are not riding more than you did before receiving it, send it back and you will receive a full refund, no questions asked. For complete details and to view all of the available equipment for riders, and for a 10% discount on your first Aerostich purchase, or free shipping on the next order for existing customers, visit www.aerostich.com/arr.
Green Chile Adventure Gear
Offering American made heavy-duty, innovative motorcycle luggage systems for all types of motorcycles. Tested in extreme weather conditions and terrain to withstand any abuse you can throw at it on your adventure rides.
To complement riders' needs they are also the exclusive USA distributor of Outback Motortek, a Canadian company specializing in adventure and touring motorcycle protective accessories. Outback Motortek offers ultimate and essential protection for your adventure bike. These accessories could be your best investment to save you from replacing your damaged bike with the ever-expensive factory parts. Available at www.GreenChileAdv.com.