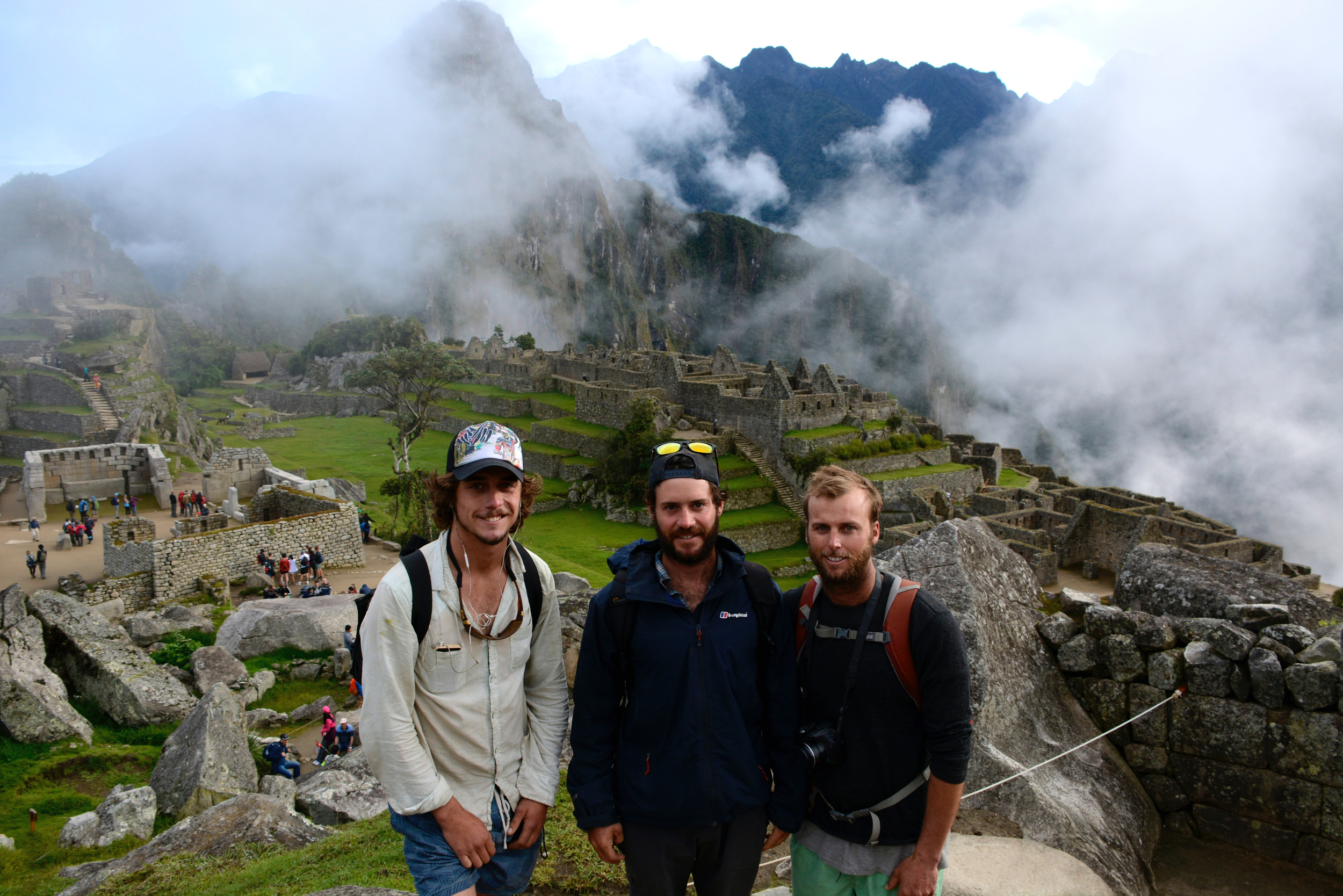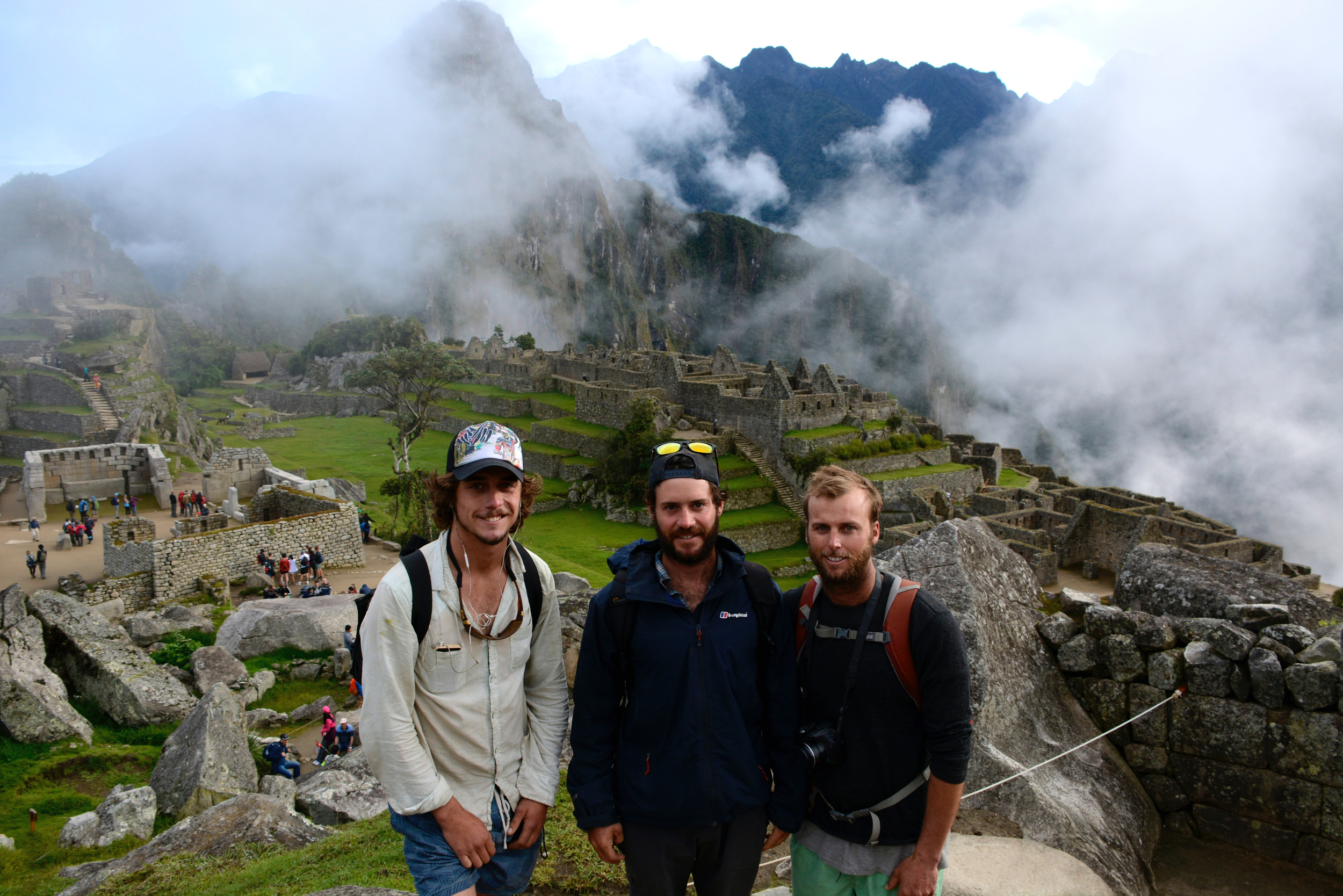 Surf Boards, Horses and Bikes
Sam Chisholm is a helicopter pilot from Australia that was feeling the itch to have an adventure. He came up with a plan to ride a motorcycle from Argentina to Alaska, and so he quit his job and flew to South America. His two friends joined him and he's now half way through their adventure. They're proving that what seems impossible can be possible, by learning as they go. They traded skills with a couple of other riders, surfing for horseback riding. And even though they didn't know how to ride a motorbike, or how to surf, let alone pitch a tent, they are learning as they go, and having a great time of it.
Website: http://www.wayofftrack.com.au/
Rider Skills - Bret Tkacs
Due diligence before you do a trip and being prepared. A list of some of the things you may want to learn before you head off in to the wild.

Too often riders buy a motorcycle, GPS, travel kit and head out for their adventure without considering what could go wrong or the skills they are lacking. Riders will spend countless hours researching the perfect bike, tent or tires but will not even consider a first aid class beyond the one that tells them to call 911. Bikes and kit come and go but being armed with knowledge and skill is what you get to keep with you and can keep what could be a minor incident from turning into a tragedy.
1. Rider training
Preventing injury through skills
Preventing bike damage through more precise riding
Reducing fatigue with low energy riding techniques so you don't make mistakes and are ready to deal with the unplanned
Advanced street training

2. Mechanical training
Preventive maintenance to reduce mechanical failure or a resulting accident
Roadside repairs
Flats
Broken chains
Bearing replacement
Seal replacements (forks)
Bent rim repair
Cracked engine case or leak repair
Submersion recovery (what to do if you bike goes swimming)
Bodywork repair
Stripped bolts or lost bolts/screw/nuts
3. Medical training
First aid
Mountaineering style training
i. Improvising
ii. Long term first aid
Building a personal or group aid kit
Knowing your medications for travel use (home remedies)
Exposure training or outdoor survival basics
4. Navigation
Knowing your GPS
i. Tracks vs routes
ii. Maps
iii. Common failures
Compass work
Map reading
5. Prevention
Bike selection and set up
Riding gear and clothing selection
What and how to research
Emergency communication
i. PLB's and trackers
ii. Two way communication
iii. Cell and Sat phones
iv. Other
v. Situational awareness (vision and pattern recognition)
vi. Personal self defense
6. Recovery training (also needed for many international travels)
Bike recovery
i. Winching and leveraging
ii. Mud recovery
ii. Picking up bikes
iv. Towing
v. Loading and strapping

Website: www.pssor.com
ARR is Brought to You By:
Max BMW Motorcycles
Shop our Online Store featuring parts diagrams for every BMW model. Ordering parts and accessories has never been easier. Choose your bike, look at the diagrams and place your order. We have over 45,000 parts in-stock and our Parts Express team processes and ships orders six days a week via UPS, FedEx and USPS.
www.maxbmw.com
BestRest Products
Home of the CyclePump Tire Inflator, TireIron BeadBrakR, EZAir Tire Gauge, and other adventure motorcycle gear.
When you're on the road you'll want a compact and reliable method of tire inflation. The CyclePump runs off your bike's electrical system and it'll fill a flat tire in less than 3 minutes. It's made in the USA and it comes with a 5-year warranty.
BestRest also makes tire changing and tire repair kits that are small enough to fit in your saddlebag.
The crew at BestRest are adventure riders themselves, so they know what you'll need when you're exploring the world.
www.CyclePump.com
Aerostich
The best way to ride more is to make riding your easiest, fastest way to get from A to B…simple everyday commuting and errands, long-distance adventure riding, or whatever. For 33 years Aerostich has been designing, making and selling equipment that makes riding anywhere, in all-weather – easier, safer, more comfortable and more fun. No other riders' gear offers the proven protection, precise fit or lifelong value of an Aerostich. Prove it to yourself with the Ride-More Guarantee. If you try any Aerostich one piece R-3 or Roadcrafter Classic suit for one month, and are not riding more than you did before receiving it, send it back and you will receive a full refund, no questions asked. For complete details and to view all of the available equipment for riders, and for a 10% discount on your first Aerostich purchase, or free shipping on the next order for existing customers, visit www.aerostich.com/arr.
Puget Sound Safety Off Road
PSS Off Road provides world class motorcycle training to new and avid motorcyclists. Since 1996 they have been dedicated to offering programs that suit the interests and needs of adventure, dual sport and dirtbike riders. Their training programs are skill focused, catering to all types of bikes and riders. Learn from top notch instructors with decades of riding and travel experience. Riders aged from as young as 6 to 60+ will benefit from one of their multi-day training camps or tours.
www.pssor.com
Green Chile Adventure Gear
Offering American made heavy-duty, innovative motorcycle luggage systems for all types of motorcycles. Tested in extreme weather conditions and terrain to withstand any abuse you can throw at it on your adventure rides.
To complement riders' needs they are also the exclusive USA distributor of Outback Motortek, a Canadian company specializing in adventure and touring motorcycle protective accessories. Outback Motortek offers ultimate and essential protection for your adventure bike. These accessories could be your best investment to save you from replacing your damaged bike with the ever-expensive factory parts. Available at www.GreenChileAdv.com.