We can find all kinds of reasons and excuses to keep putting off a short road trip, let alone a trip to other countries. As we all know, work can be the stopper in trip planning. We have to make money to support our riding addictions after all! And what if you're just not comfortable enough to ride on your own, would a group tour be just the thing for you? Or if you know nothing about bike repairs?
Even the biggest of problems has a solution, sometimes you have to jump through some hoops, make mistakes or just figure it out. While some obstacles can be intimidating or difficult, once you overcome them you may be surprised what you discover. In this episode we talk with Kinga Tanajewska and Brian Clarke about their adventure motorcycle trips and what they had to do to get there.
Kinga Tanajewska - Combining Work & Adventure in Australia
Kinga Tanajewska knew an interest of motorcycles at a young age, and rode street bikes since her teens when her parents bought her a motorcycle for graduation. She moved from Poland to Australia, and there developed a passion for adventure motorcycling led by her desire to see as much of Australia's outback as she could. She had a dream to ride around Australia, but wanted to keep her job. She also had no repair skills in case she had a flat or other break down.
By splitting her trip in to two parts, and incorporating a couple of job transfers, she was able to mesh work and riding and ride solo around Australia. She experienced beautiful scenery, wildlife, and remote camping. For Kinga, changing a tire turned out not to be a concern after all, and now she is grabs any opportunity to ride. We call that rider mania!

Facebook: https://www.facebook.com/onherbike
Website: onherbike.com
Youtube Channel: youtube.com/onherbike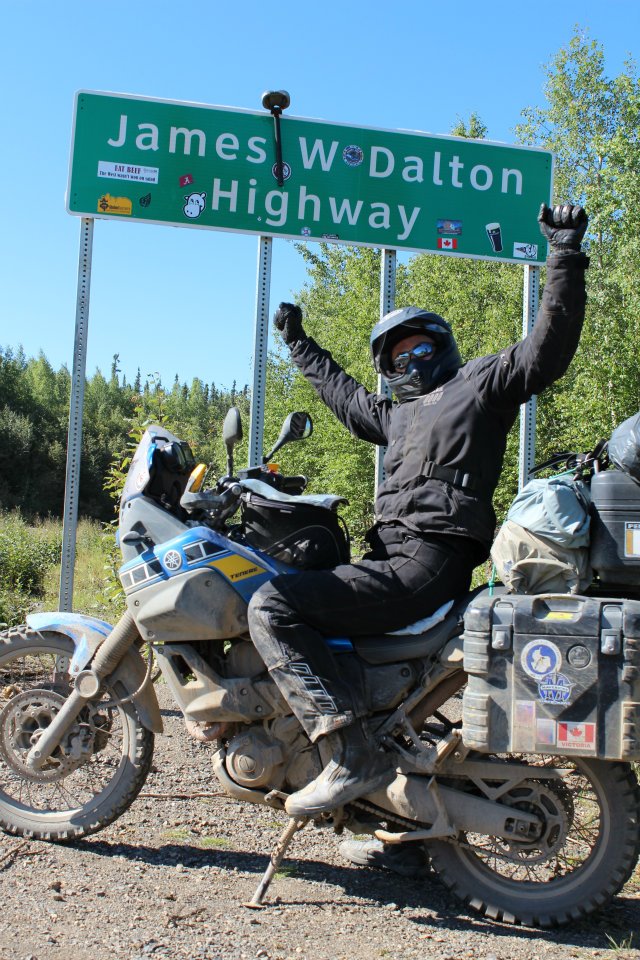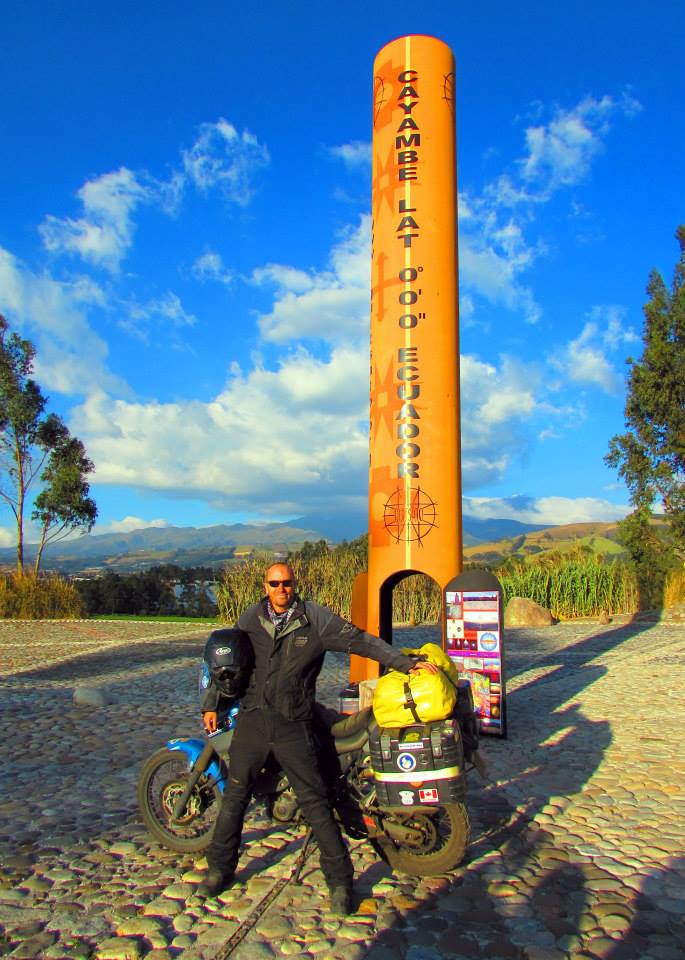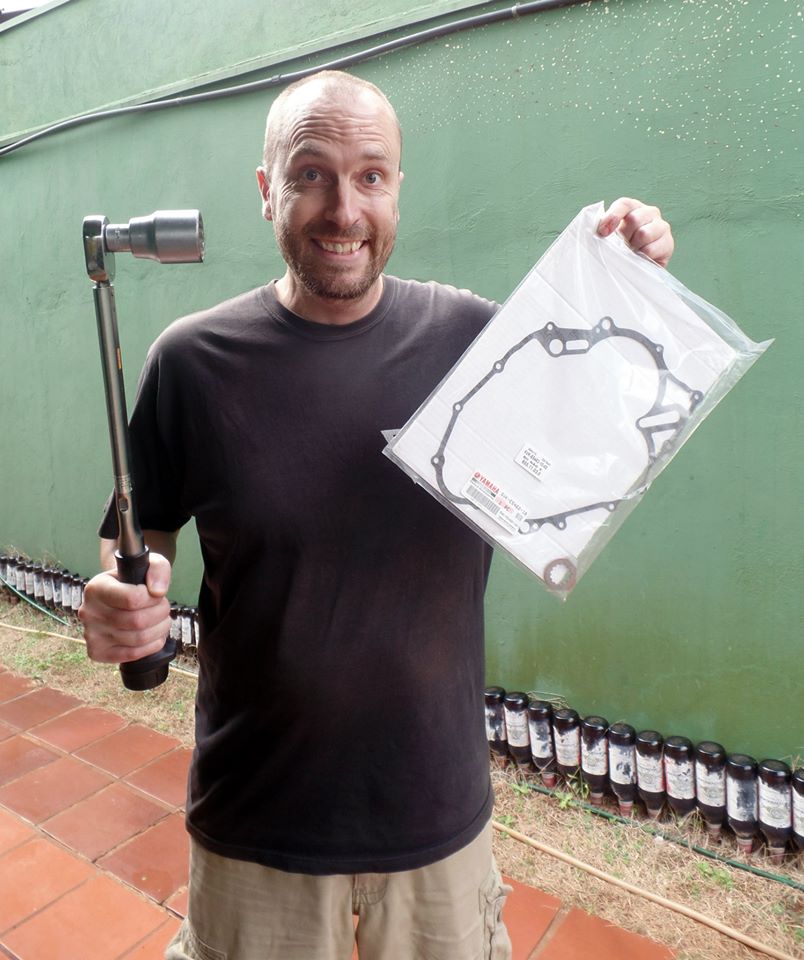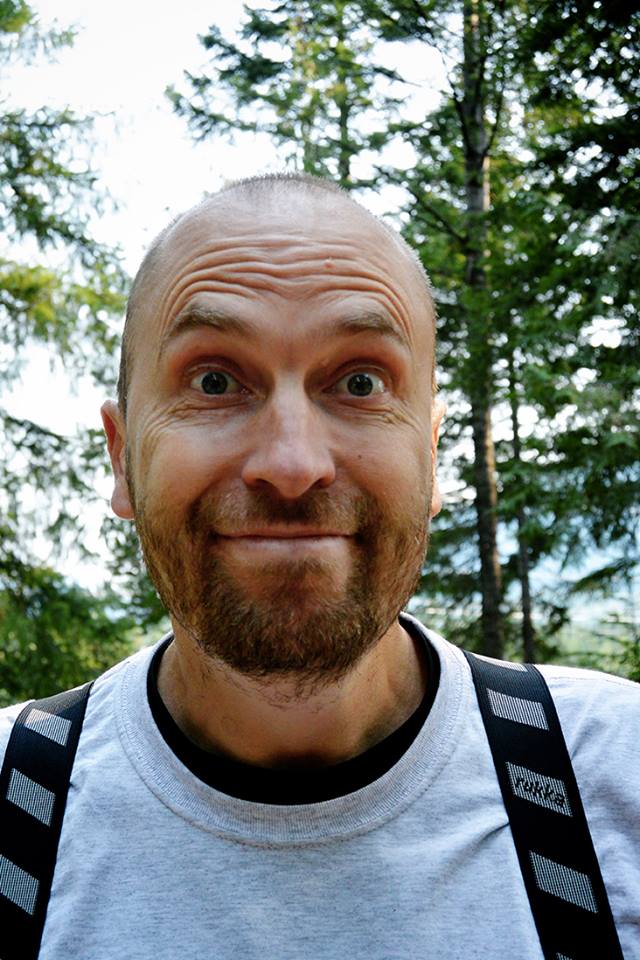 Brian Clarke - People & Places Make the Adventure
Brian Clarke wasn't happy being a mechanic, he'd had some failed relationships and was in desperate need for a change in his life. He'd always loved motorcycles but the expense kept him from riding, until he bought an old 600 Bandit and then he was hooked. Not knowing much about long distance adventure travel, he decided to book a Pan America motorcycle tour. Although his bike did break down just before the near three month trip was over, and the tour had proved challenging in more ways than one, Brian now realized that he was able to travel on his own. He didn't need to rely on anyone else to guide him. He returned to the UK, leaving his motorcycle in Calgary, Canada. After a year, he flew back, got his bike and his two wheeled travel life began.

Brian eyes were opened to the beauty of the land and people in the places he visited. He met the love of his life, motorcyclist Michelle Lamphere, and instead of an undesirable job, he passionately pursues riding and submits articles to various moto publications. Life is good!

Twitter: tenereboy
Facebook: Brian Clarke
Website: www.onepistononeworld.com
Youtube Channel: www.youtube.com/watch?v=9mwFHojPU90
ARR is Brought to You By:
Max BMW Motorcycles
Shop our Online Store featuring parts diagrams for every BMW model. Ordering parts and accessories has never been easier. Choose your bike, look at the diagrams and place your order. We have over 45,000 parts in-stock and our Parts Express team processes and ships orders six days a week via UPS, FedEx and USPS.
www.maxbmw.com
BestRest Products
Home of the CyclePump Tire Inflator, TireIron BeadBrakR, EZAir Tire Gauge, and other adventure motorcycle gear.
When you're on the road you'll want a compact and reliable method of tire inflation. The CyclePump runs off your bike's electrical system and it'll fill a flat tire in less than 3 minutes. It's made in the USA and it comes with a 5-year warranty.
BestRest also makes tire changing and tire repair kits that are small enough to fit in your saddlebag.
The crew at BestRest are adventure riders themselves, so they know what you'll need when you're exploring the world.
www.CyclePump.com
Aerostich
The best way to ride more is to make riding your easiest, fastest way to get from A to B…simple everyday commuting and errands, long-distance adventure riding, or whatever. For 33 years Aerostich has been designing, making and selling equipment that makes riding anywhere, in all-weather – easier, safer, more comfortable and more fun. No other riders' gear offers the proven protection, precise fit or lifelong value of an Aerostich. Prove it to yourself with the Ride-More Guarantee. If you try any Aerostich one piece R-3 or Roadcrafter Classic suit for one month, and are not riding more than you did before receiving it, send it back and you will receive a full refund, no questions asked. For complete details and to view all of the available equipment for riders, and for a 10% discount on your first Aerostich purchase, or free shipping on the next order for existing customers, visit www.aerostich.com/arr.
Green Chile Adventure Gear
Offering American made heavy-duty, innovative motorcycle luggage systems for all types of motorcycles. Tested in extreme weather conditions and terrain to withstand any abuse you can throw at it on your adventure rides.
To complement riders' needs they are also the exclusive USA distributor of Outback Motortek, a Canadian company specializing in adventure and touring motorcycle protective accessories. Outback Motortek offers ultimate and essential protection for your adventure bike. These accessories could be your best investment to save you from replacing your damaged bike with the ever-expensive factory parts. Available at www.GreenChileAdv.com.