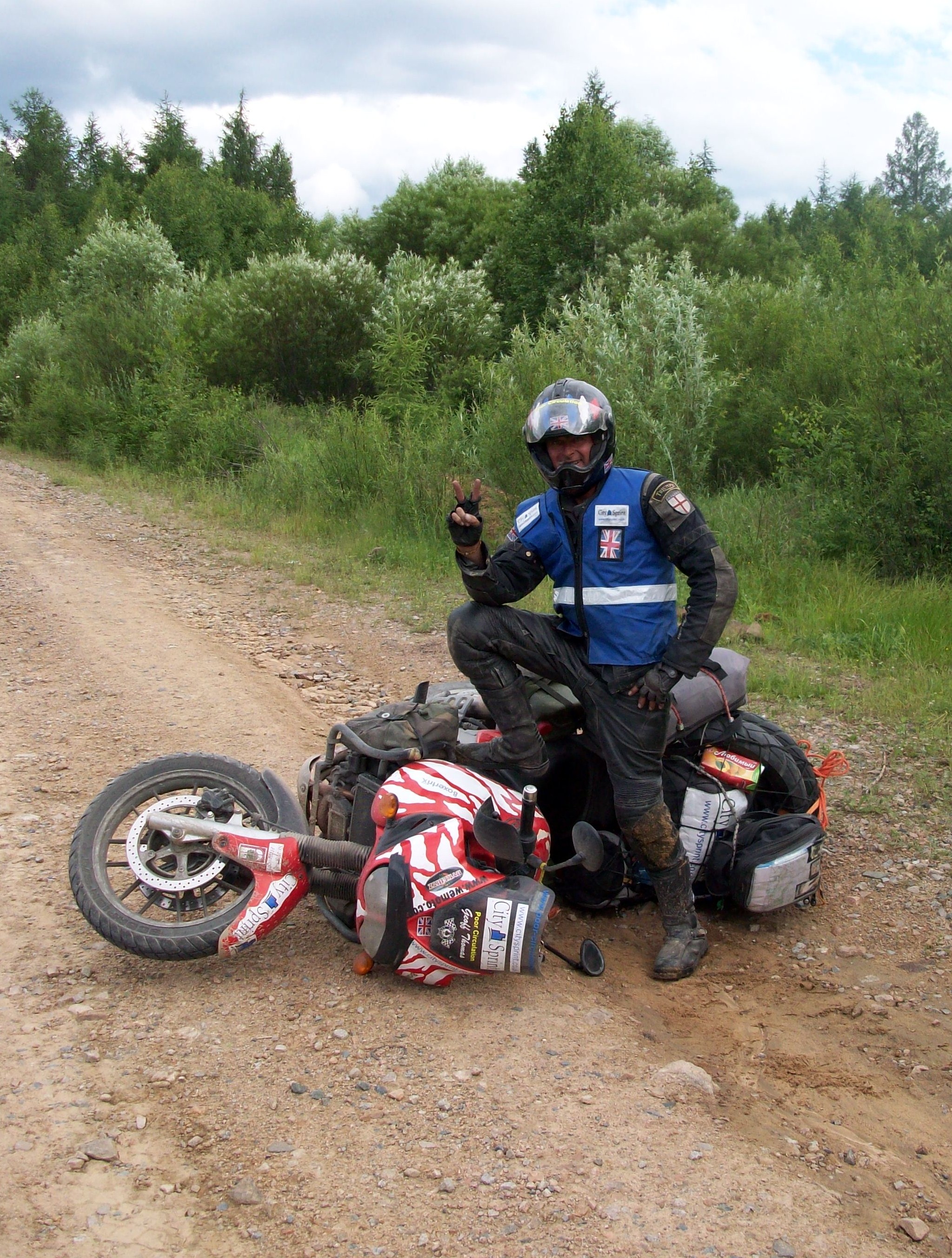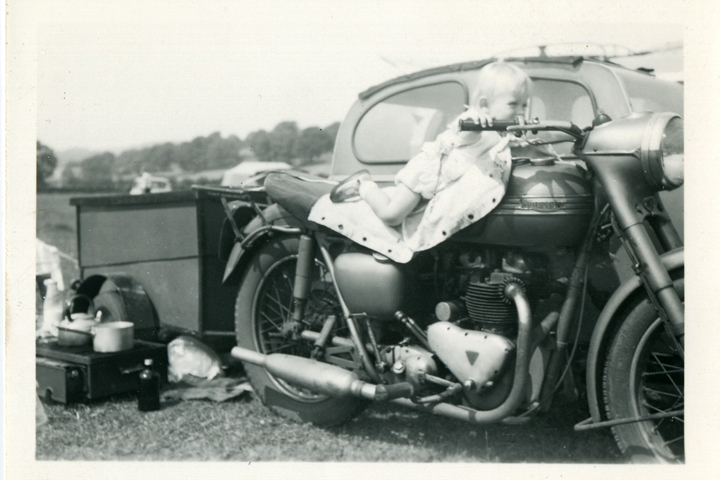 After putting almost a million miles on a motorbike as a courier in London, Geoff Thomas decided to pack it in, and in April, 2008, embarked on a motorcycle to travel the world. He took along with him the ashes of his parents to be delivered to his brother in California, while en route. On his return to England in November, 2008, he found that his rented apartment in Essex had burnt down, with all his belongings in it. Left only with his motorcycle and what was packed on it, he just decided to just keep on riding. To save on shipping costs, Geoff keeps a Triumph Tiger 955i in Europe, a Kawasaki KLR 650 in North America and a Tiger Retro 100 in South East Asia, where he also volunteers. Having, what Geoff says is a chronic allergy to most forms of work, he gets by on just $8000 US a year, and says he's never felt richer.
Twitter: geoffgthomas
Facebook: Geoff G Thomas
Website: www.poorcirculation.blogspot.com
Youtube Channel: www.youtube.com/channel/UCG8YIiyKQ1qYZRXWKZfqkCw
Book: 'Ashes to Boonville' - Poor Circulation 1
What We Ride - Gear Review
by Jim Martin
BestRest CyclePump & EZAir Gauge
David Peterson at BestRest Products has been manufacturing the CyclePump for over 10 years and states "there is no better motorcycle tire inflator available anywhere, at any price". He's so sure of that, he offers a lifetime warranty on the pump. We decided to put the CyclePump and EZAir Gauge to the test for ourselves.
www.cyclepump.com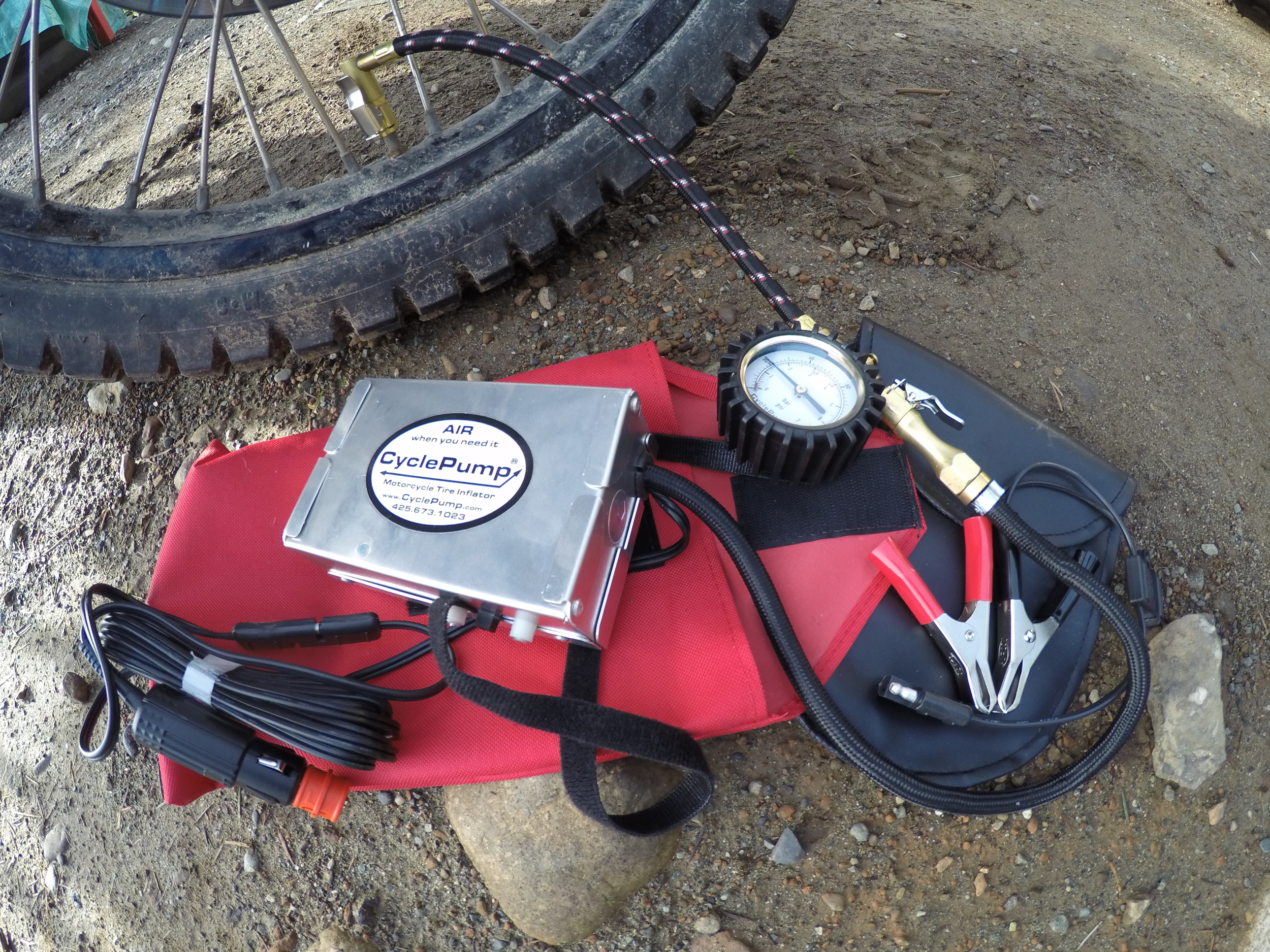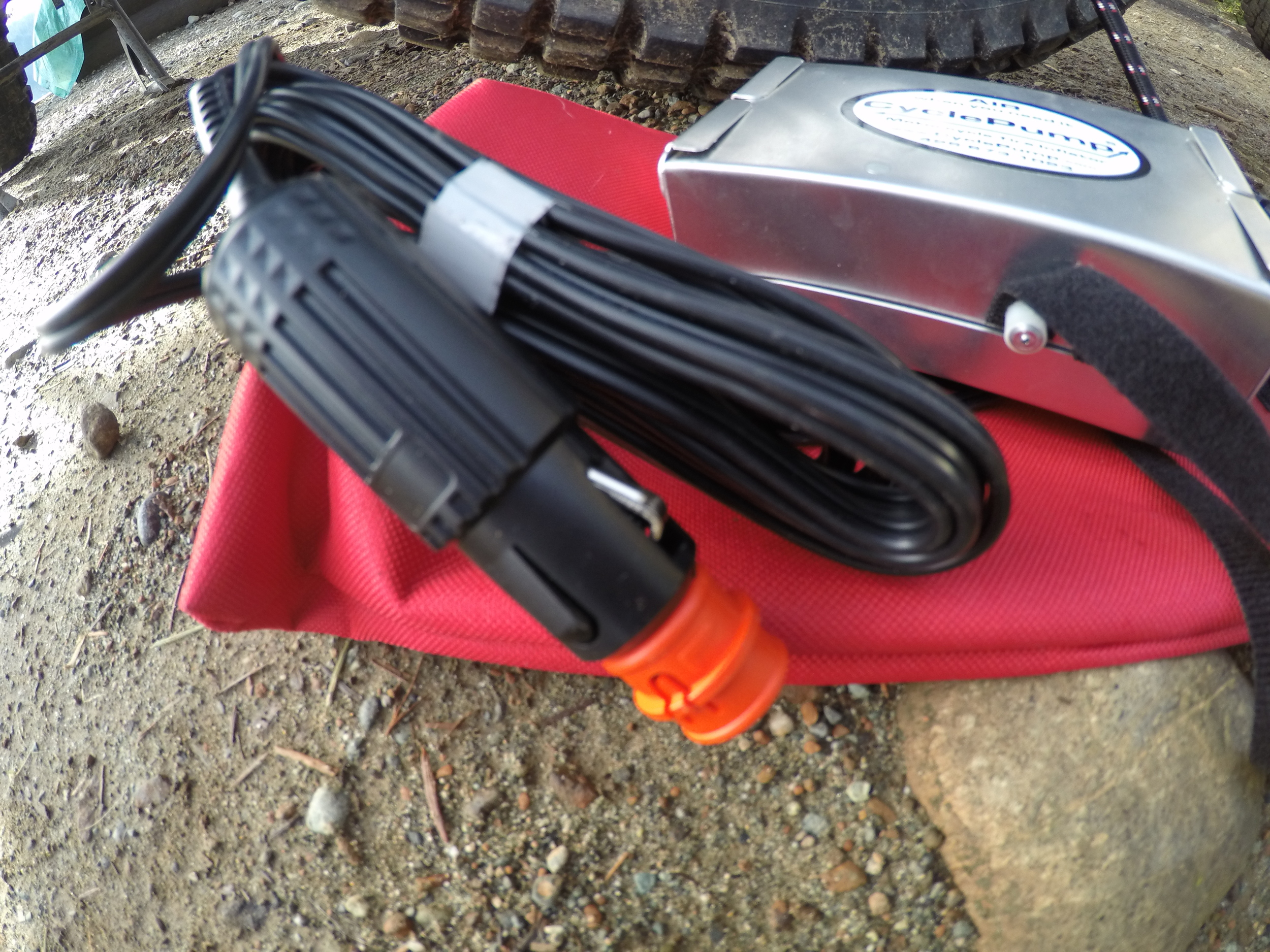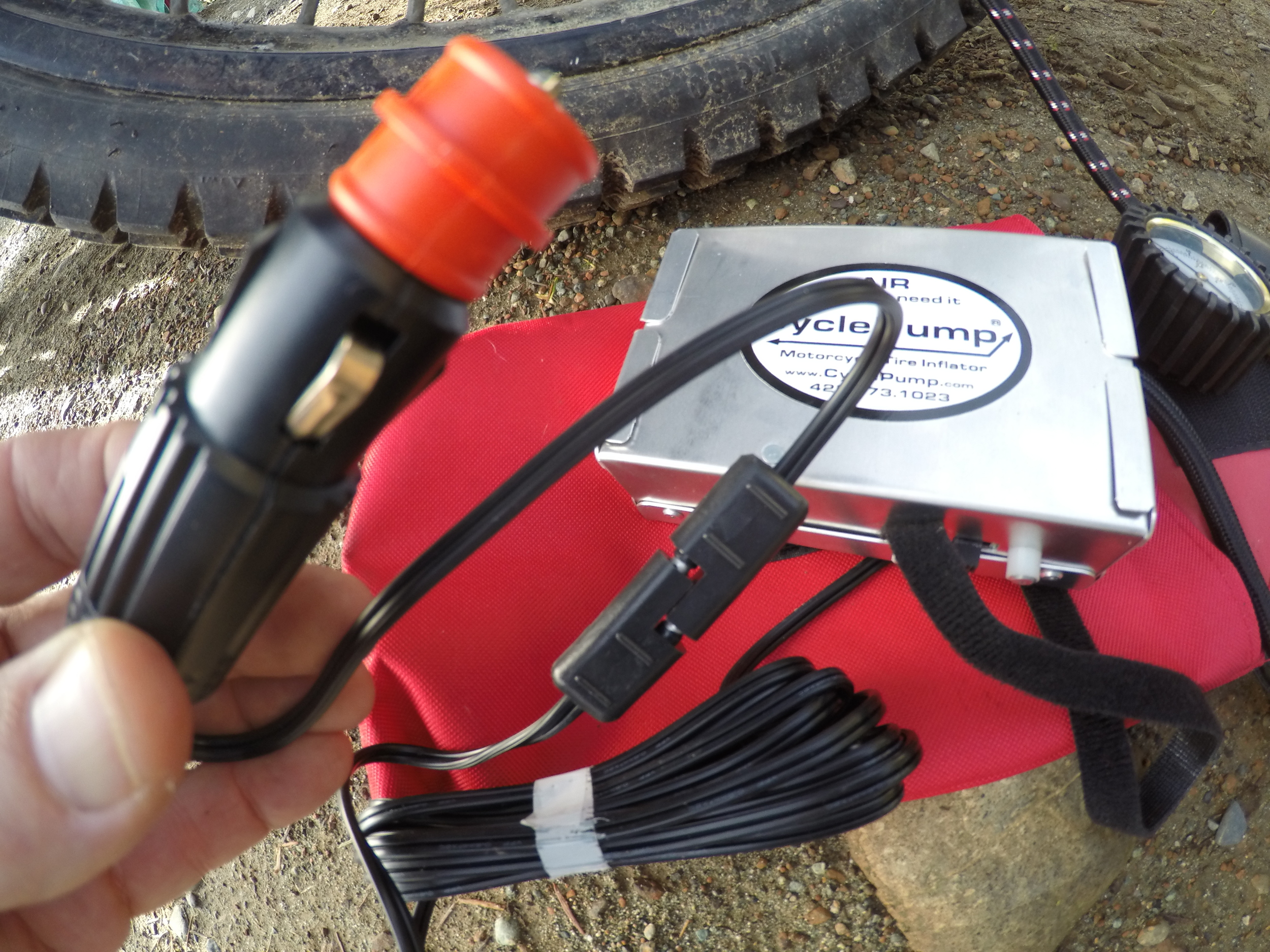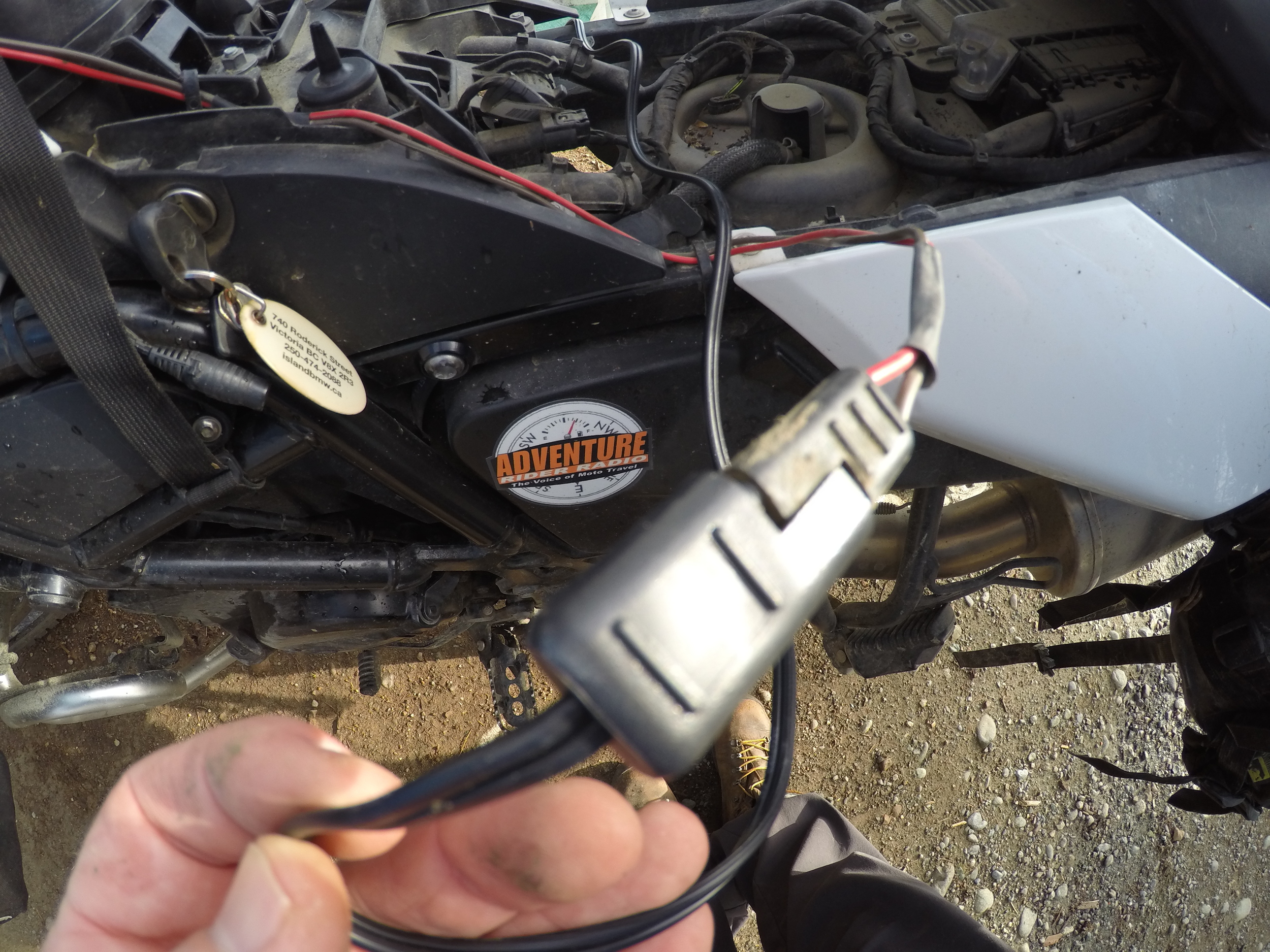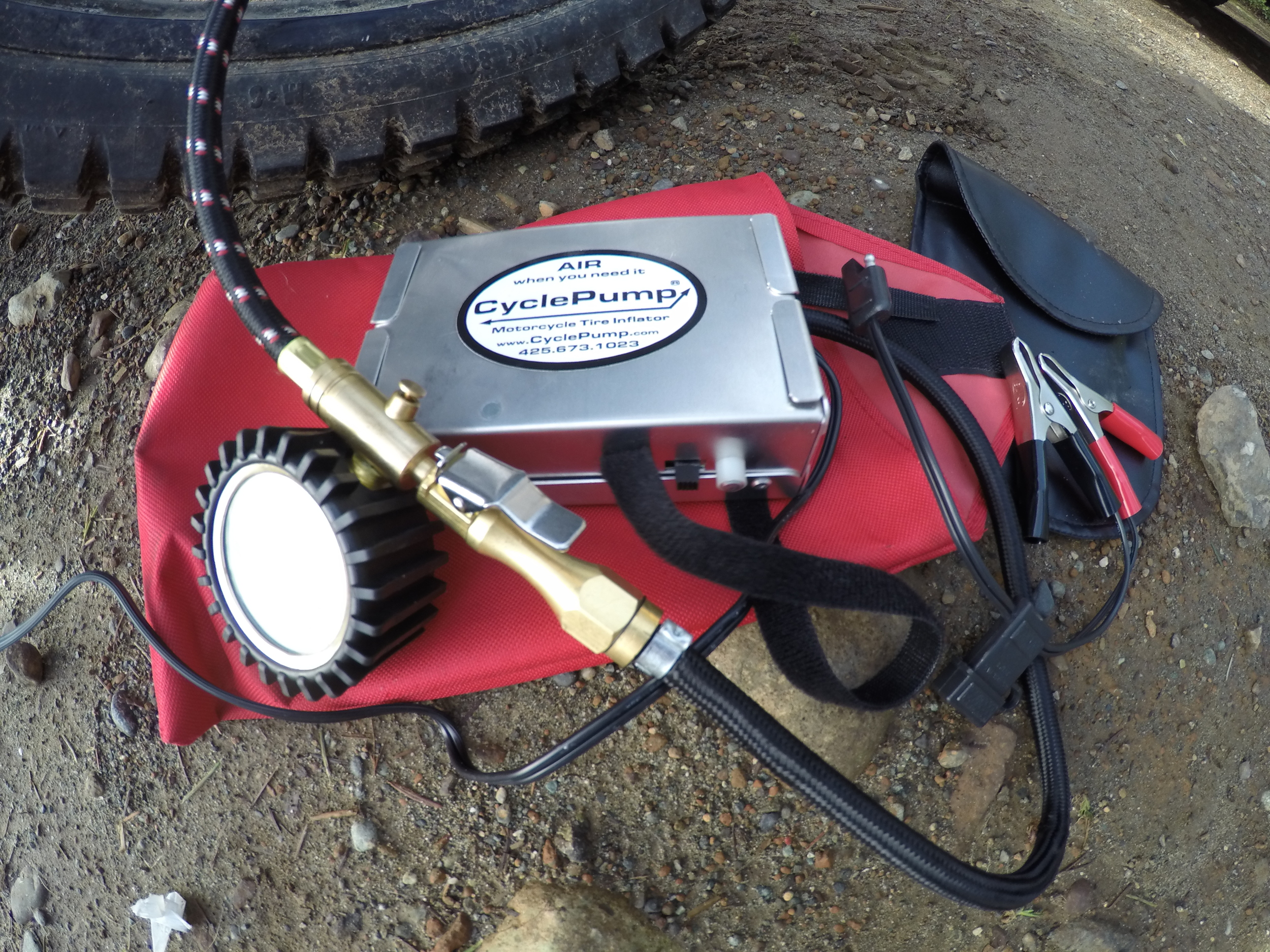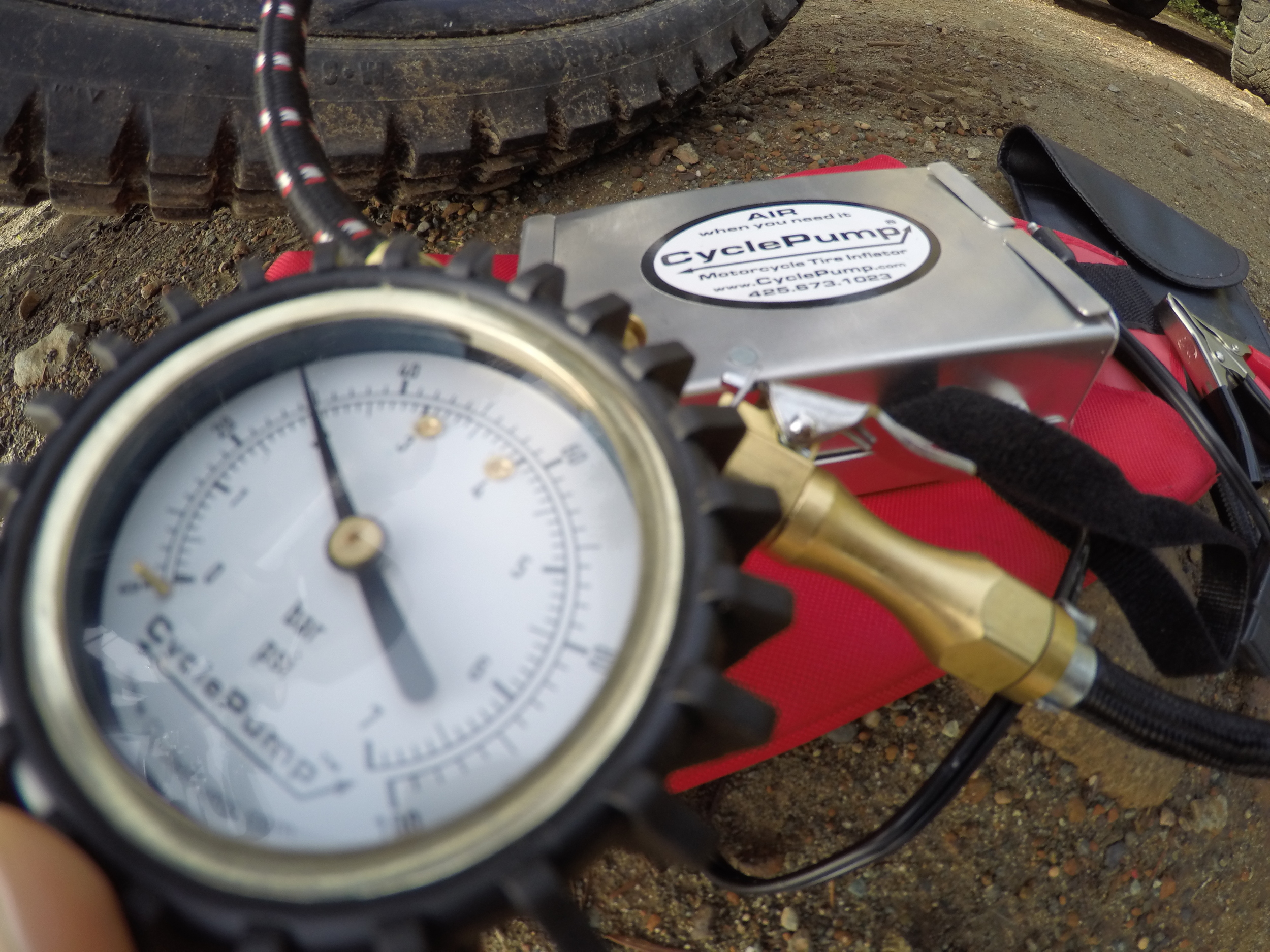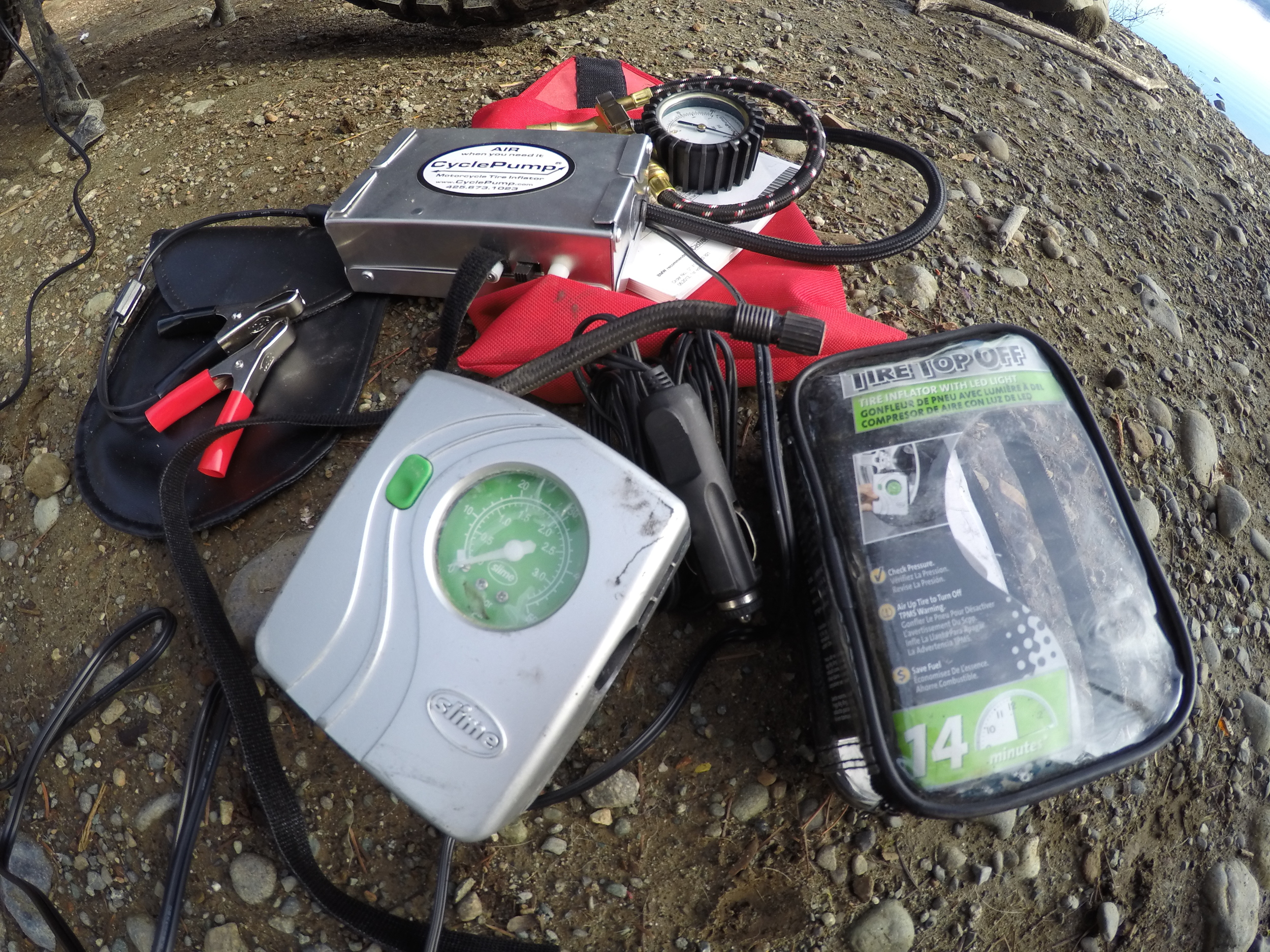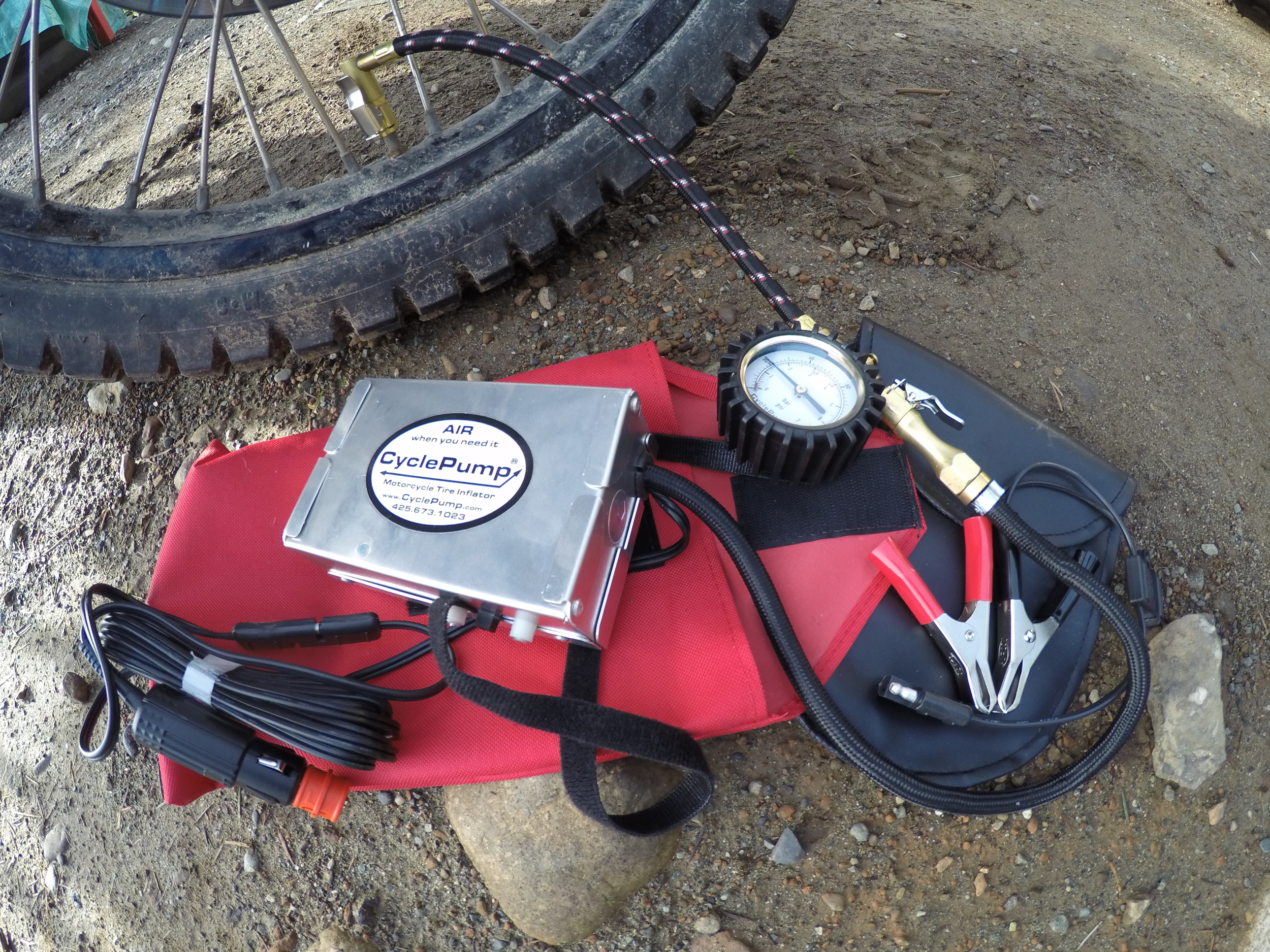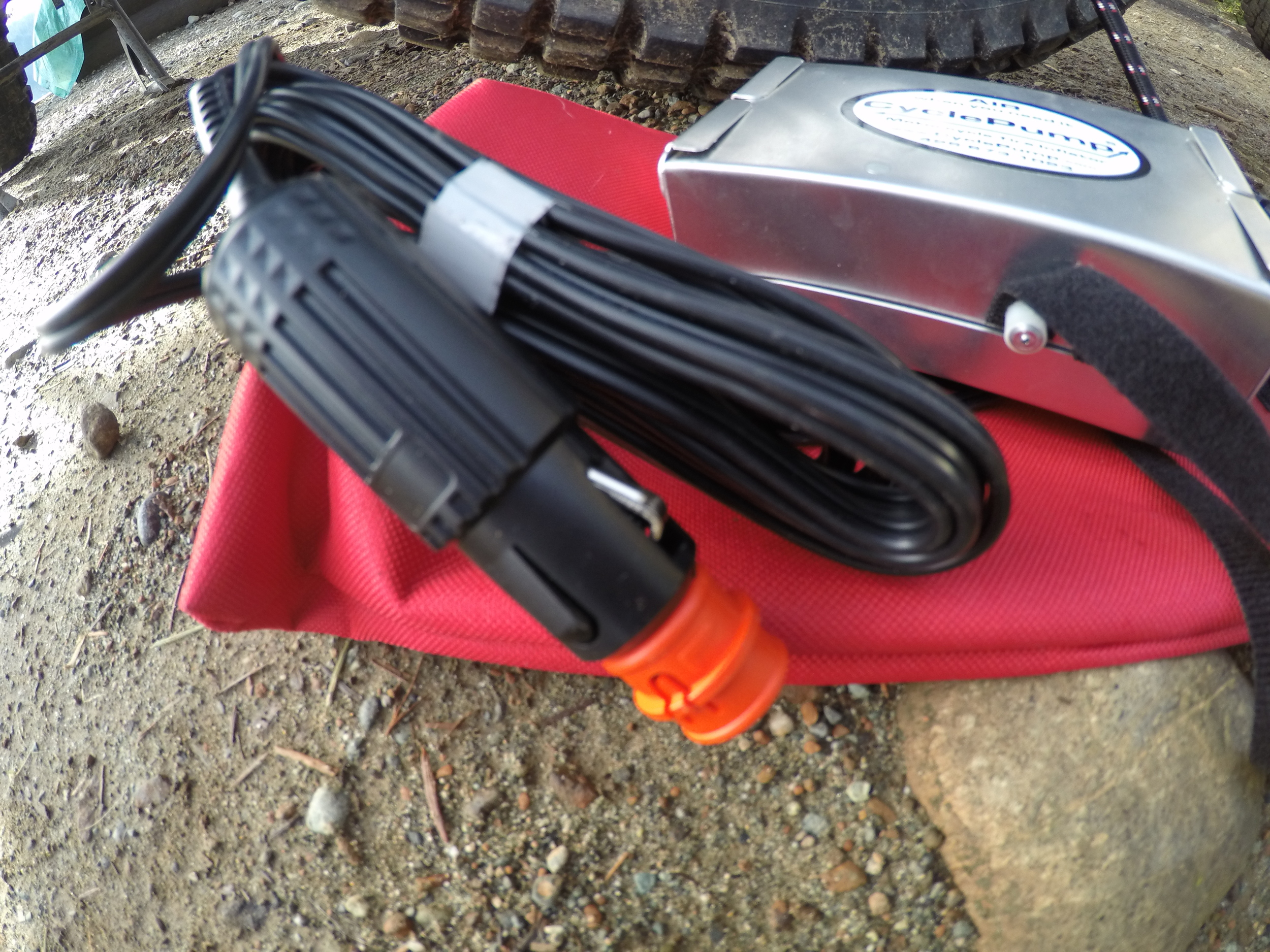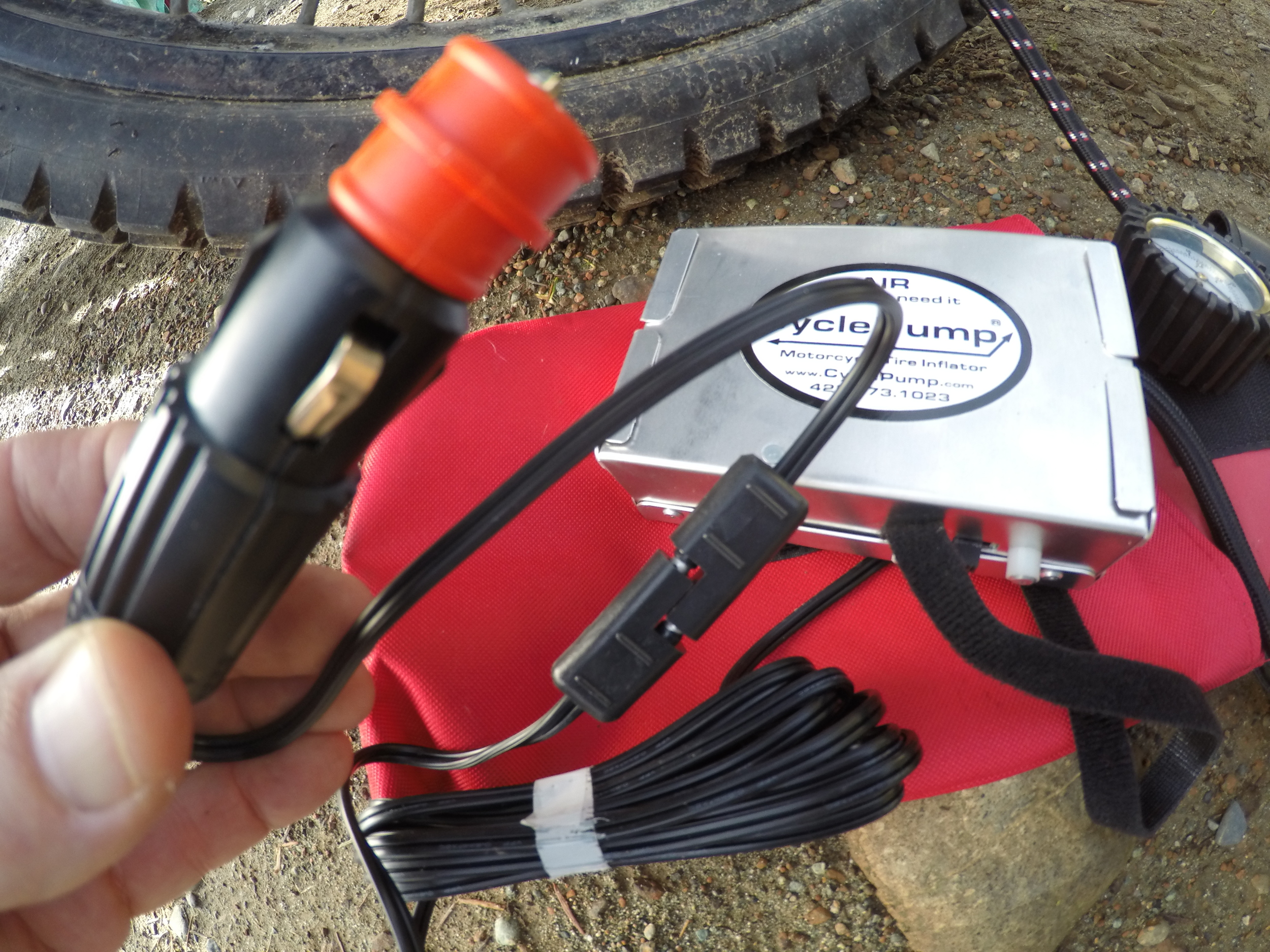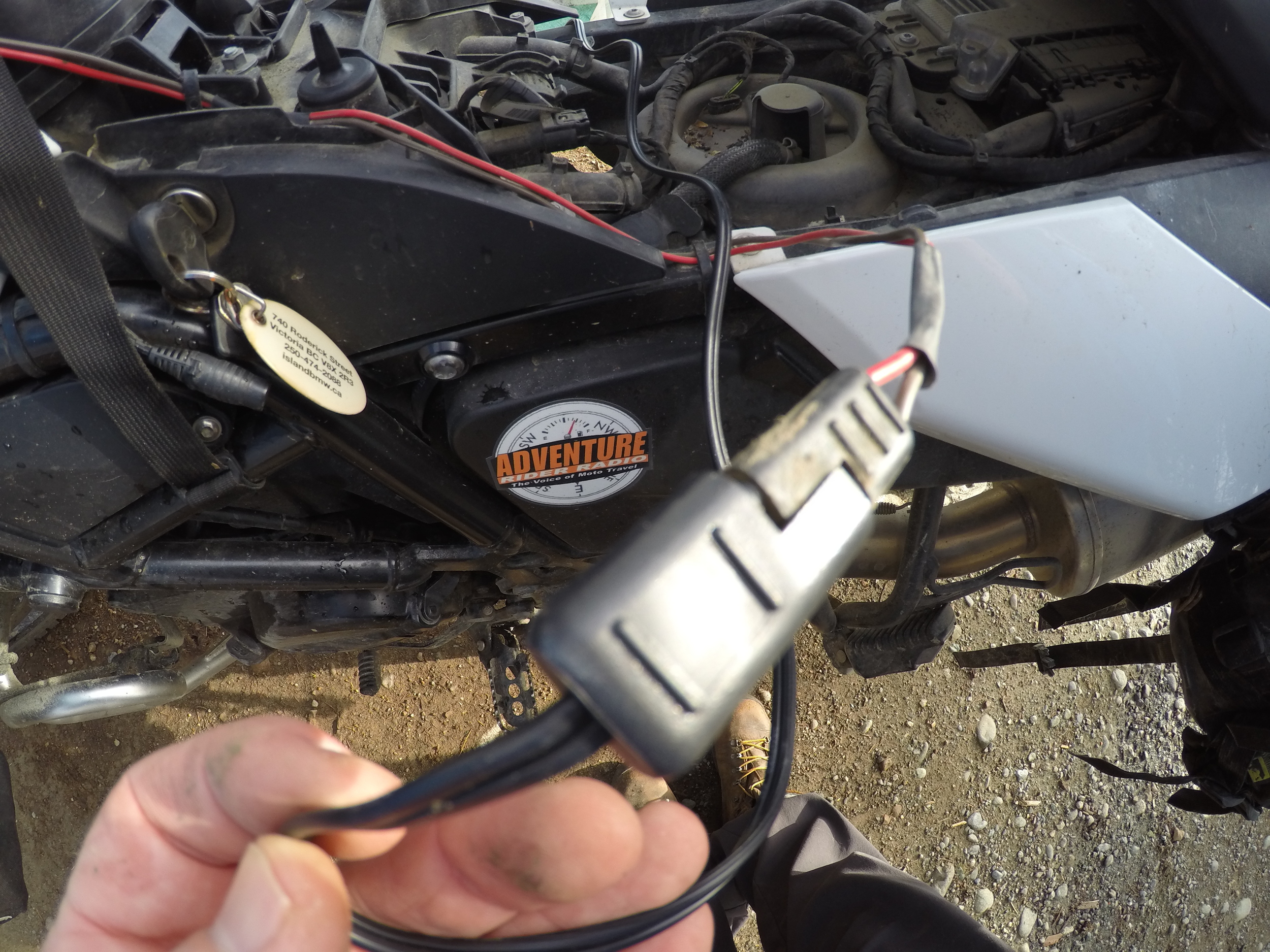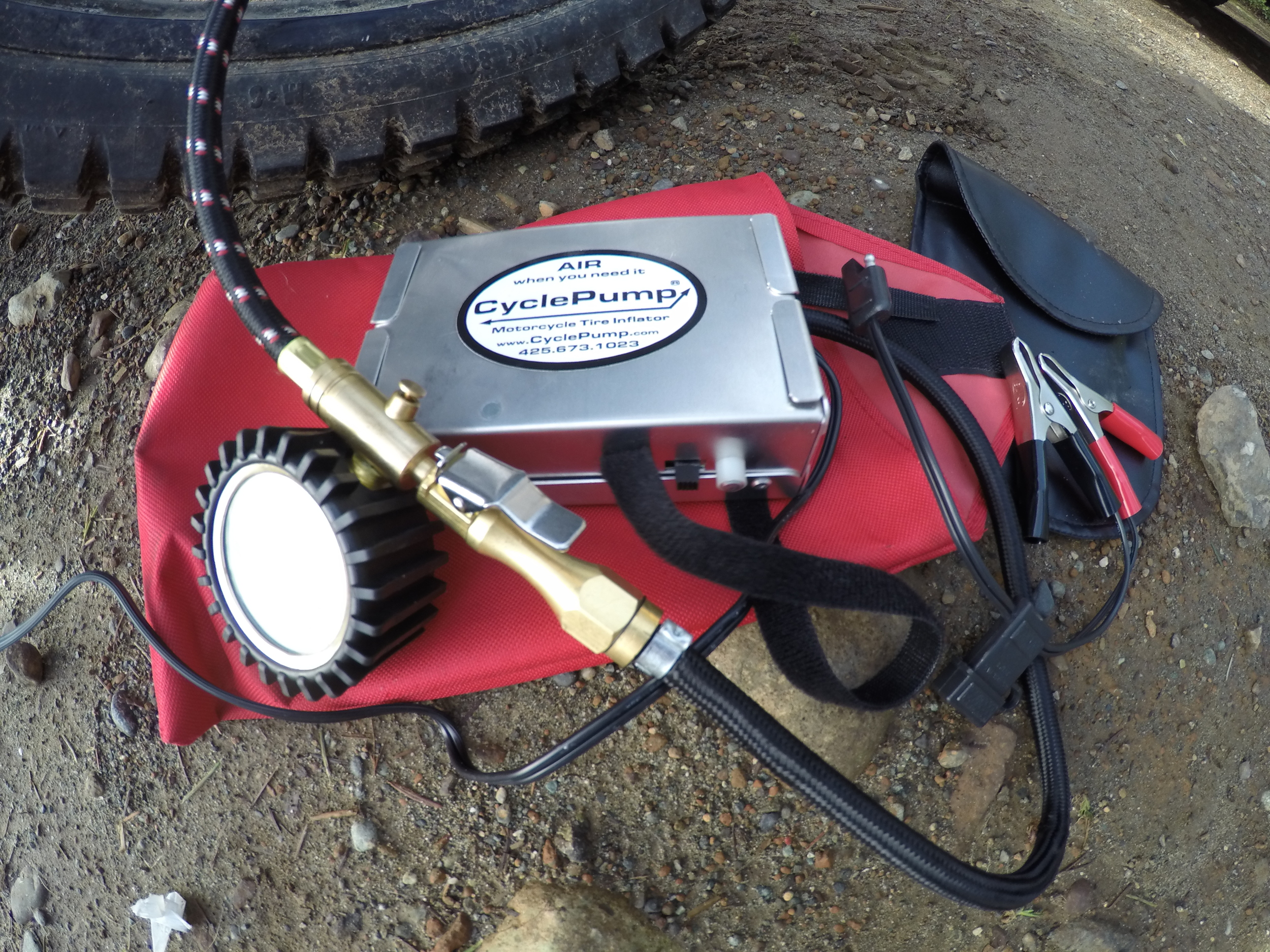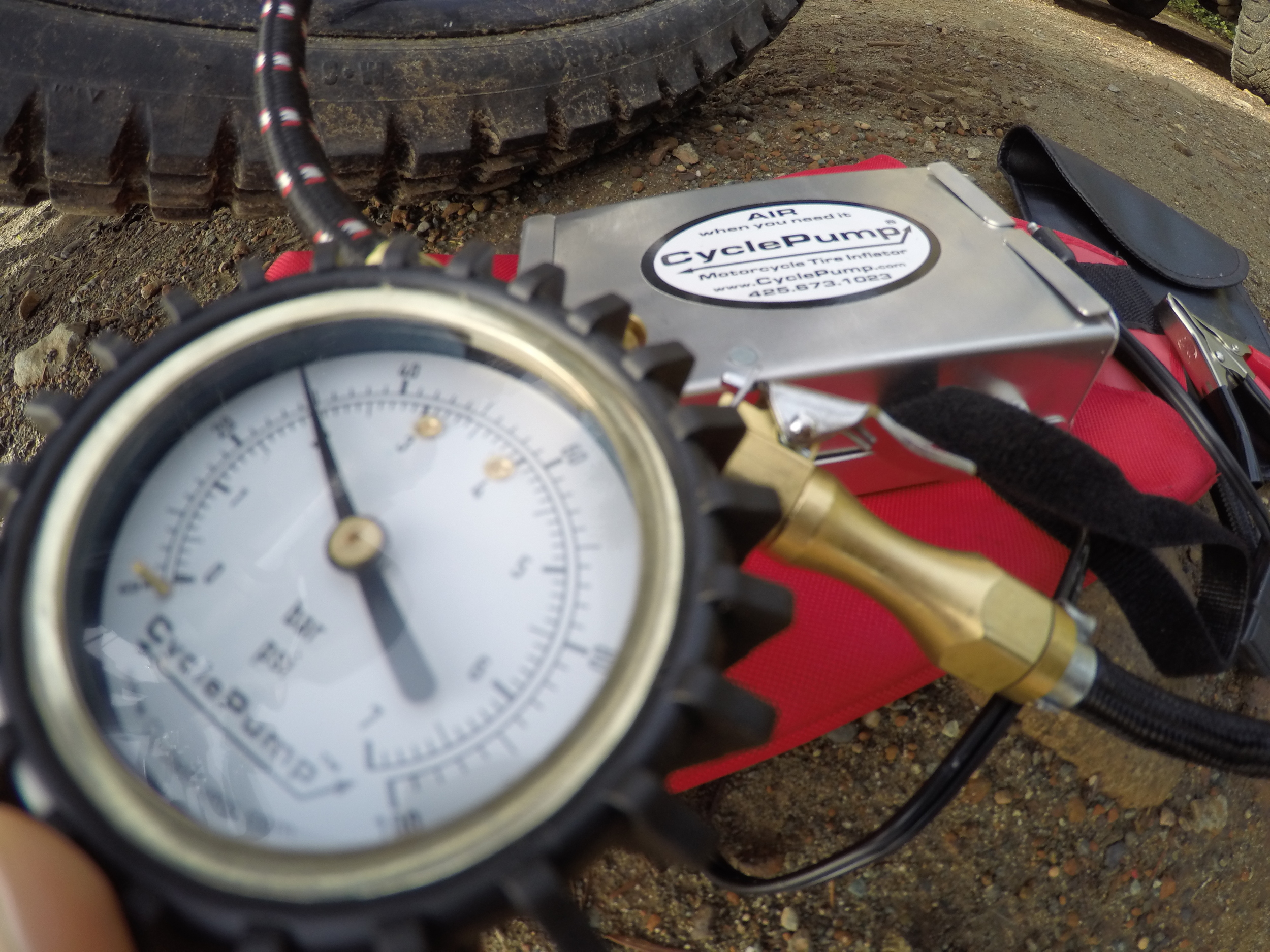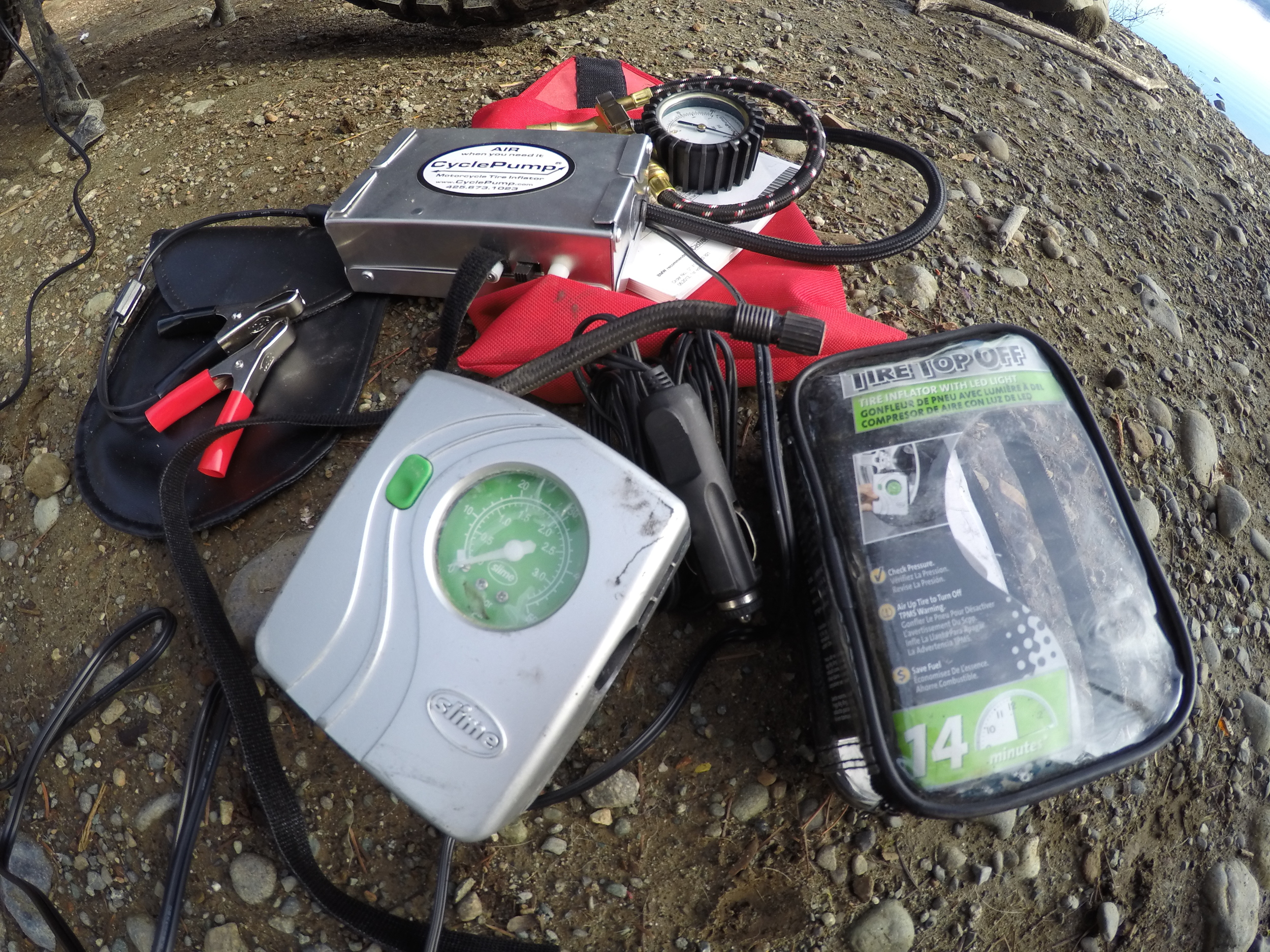 Max BMW Motorcycles
Shop our Online Store featuring parts diagrams for every BMW model. Ordering parts and accessories has never been easier. Choose your bike, look at the diagrams and place your order. We have over 45,000 parts in-stock and our Parts Express team processes and ships orders six days a week via UPS, FedEx and USPS.
www.maxbmw.com
BestRest Products
Home of the CyclePump Tire Inflator, TireIron BeadBrakR, EZAir Tire Gauge, and other adventure motorcycle gear.
When you're on the road you'll want a compact and reliable method of tire inflation. The CyclePump runs off your bike's electrical system and it'll fill a flat tire in less than 3 minutes. It's made in the USA and it comes with a 5-year warranty.
BestRest also makes tire changing and tire repair kits that are small enough to fit in your saddlebag.
The crew at BestRest are adventure riders themselves, so they know what you'll need when you're exploring the world.
www.CyclePump.com
Aerostich
The best way to ride more is to make riding your easiest, fastest way to get from A to B…simple everyday commuting and errands, long-distance adventure riding, or whatever. For 33 years Aerostich has been designing, making and selling equipment that makes riding anywhere, in all-weather – easier, safer, more comfortable and more fun. No other riders' gear offers the proven protection, precise fit or lifelong value of an Aerostich. Prove it to yourself with the Ride-More Guarantee. If you try any Aerostich one piece R-3 or Roadcrafter Classic suit for one month, and are not riding more than you did before receiving it, send it back and you will receive a full refund, no questions asked. For complete details and to view all of the available equipment for riders, and for a 10% discount on your first Aerostich purchase, or free shipping on the next order for existing customers, visit www.aerostich.com/arr.
Giant Loop
A rider owned company born from a desire to carry camping gear on enduro bikes into the demanding, rugged high desert country of eastern Oregon.
Giant Loop is the exclusive North American importer for Rally Raid Products Honda CB500 kits, parts and accessories.
Giant Loop offers adventure proof packing systems, modular customizable bags and gear for small enduro bikes to adventure touring machines. Choose the individual components to carry the gear you need on the bike you ride.
"The best hard-core saddlebag and tank-bag solution we've found…" - Cycle World Magazine, Nov 2015. Proven by adventure riders on every continent but Antarctica.
Get free shipping in the USA with promo code: ARR.
www.giantloopmoto.com
Puget Sound Safety Off Road
PSS Off Road provides world class motorcycle training to new and avid motorcyclists. Since 1996 they have been dedicated to offering programs that suit the interests and needs of adventure, dual sport and dirtbike riders. Their training programs are skill focused, catering to all types of bikes and riders. Learn from top notch instructors with decades of riding and travel experience. Riders aged from as young as 6 to 60+ will benefit from one of their multi-day training camps or tours.
www.pssor.com
In Association With:
The Good Adventure Company was founded by J.J. Lewis in 2015 and is a major supporter for Lost for a Reason, who's projects benefit children and families on the Navajo Nation, as well as other life-changing projects throughout the US and the world. All products sold have been tested and used by The Good Adventure Company and when you make a purchase with them the funds go directly to support the projects and help to make the world a better place.Offering a no-nonsense satisfaction guarantee, a 10% yearly dividend and free shipping in the USA on most products.
www.good-adv.com